WRLDCTY, the virtual event that brings together urbanists and artists for a celebration of cities.
read:
< 1
minute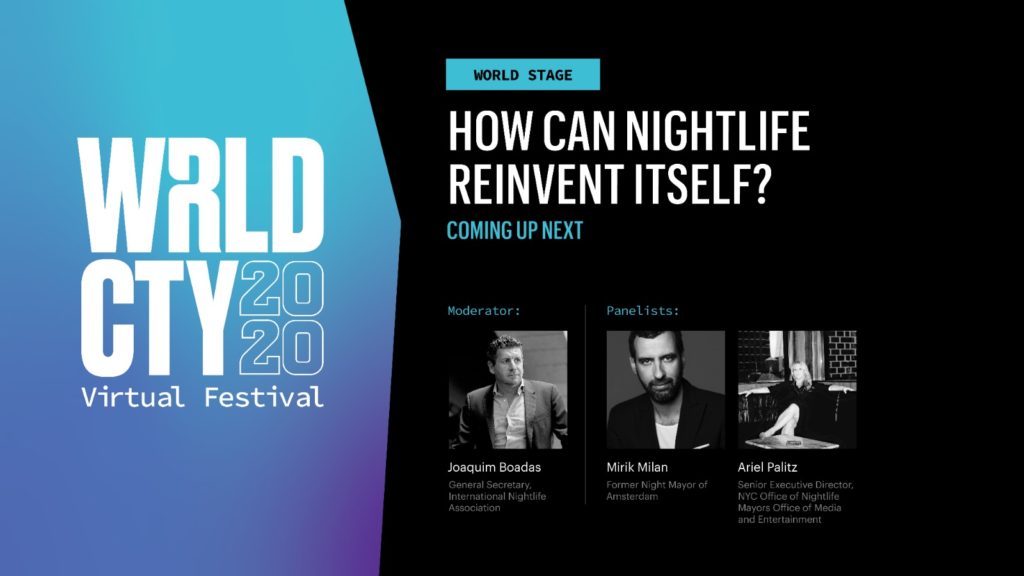 WRLDCTY, the planet's first and largest virtual event dedicated to cities, their citizens, culture and experiences. Join WRLDCTY's on October 22 – 24.
Could COVID prompt a reset of great urban centres around the world? How will they rebound from this pandemic, and how can we continue to support the cities we love from far away? Nightlife is going through its most turbulent times. The industry has no choice but to adapt to a new normal and reinvent itself. Leading figures from around the world will share their real-world perspectives in discussing what the future of nightlife looks like and what it needs to do to survive.
This Friday 7am EDT, (1pm CET) Mirik Milan will be joined by Ariel Palitz (NYC Office of Nightlife) in a panel moderated by Joaquim Boadas