Chapter Two: The Future of Dance Floors
Nightclubs across the world are in a state of crisis due to COVID-19, and neither inaction or 'business as usual' are viable options if the industry is to survive it.
It has never been more important to question, innovate and re-imagine the status quo.
"We as a sector should be driving the agenda for reopening dance floors, focusing on safety, viability and an evolved customer experience."

– Michael Kill, NTIA

It has never been more important to question, innovate and re-imagine the status quo.
A collaboration of some of the world's foremost minds in nightlife operation and advocacy is among those rising to the challenge, releasing the second chapter of the Global Nighttime Recovery Plan (GNRP) on Wednesday 2nd September.
Spearheaded by nightlife advocacy agency Vibelab, GNRP Chapter 2 focuses on the survival and future of dance floors, seeking to provide clubbing industry stakeholders with the inspiration, resources and support to turn this crisis into a once-in-a-generation opportunity.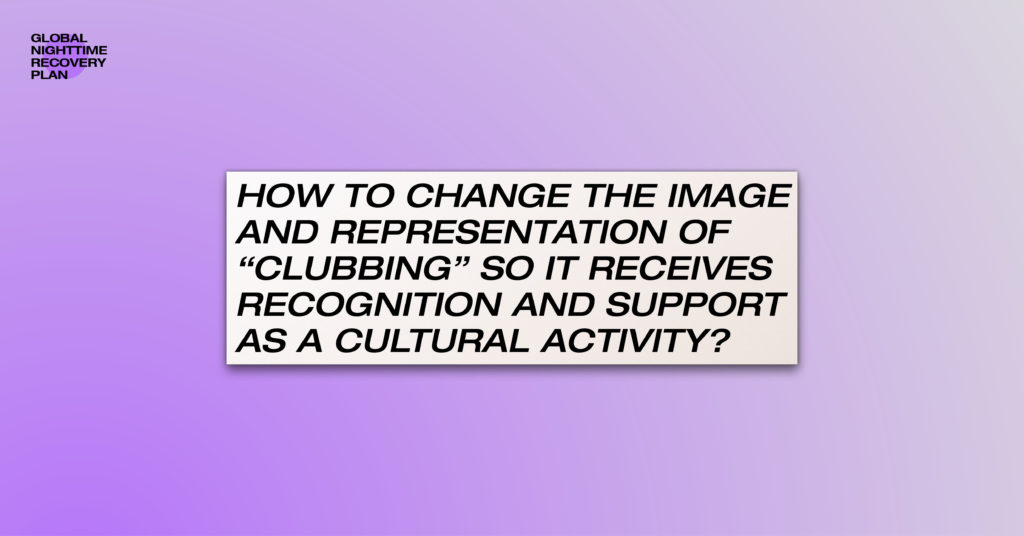 What's included
Survival, safety, innovation and inclusivity are the major themes of Chapter Two , explored through global case studies, industry insights and existing resources.
It covers:
Creative businesses model pivots to maintain revenue while the clubbing experience is impossible
Responsible virus transmission mitigation tactics to make clubbing safe and enjoyable for patrons, staff and surrounding residents
Innovative VR experiments to strengthen the nightlife community and test digital boundaries
An equality framework tool to aid venues and promoters in analysing and improving their inclusivity during the pandemic and beyond
What you can do:
The GNRP is intended as a launch point: industry stakeholders, urban planners, academics and nightlife participants alike are encouraged to engage in this solutions-oriented global discussion, then take action within their own communities.
We invite you to…
1. Circulate the GNRP within your professional network.
2. Sign up to a Meet the Authors conference call on Tuesday the 8th of September, 2pm
CET, to discuss the chapter further and meet with its creators.
3. Analyse opportunities and challenges in your local industry via 1:1 consulting sessions.
4. Develop an action plan unique to your business.
More on the Global Nighttime Recovery Plan
Realistic, objective, empowering.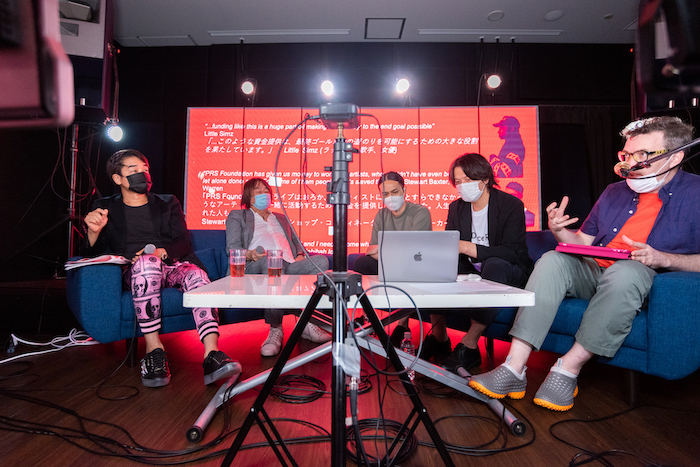 The GNRP project is led by nightlife advocacy agency VibeLab and hosted on VibeLab's nightlife news and features platform, Nighttime.org. It aims to provide all members of the night-time ecosystem the tools and inspiration to aid their industry and city in planning and executing a responsible re-opening.
Chapter 2 is led by Riccardo Ramello (PhD researcher, Nottingham Trent University – DTA3/Cofund Marie Sklodowska-Curie PhD Fellowship Programme; Founder, Club Futuro).
Contributors include: Lauren Goshinski (New Forms Festival, Hot Mass, USA), Michael Kill (NTIA, UK), Fiona Measham, (The Loop, UK), Maria Measham (The Loop; Release London, UK), Alessio Kolioulis (Bartlett DPU/University College London, UK), Robbe Van Bogaert (EVENTSURE, Belgium).
GNRP's editing and coordinating team includes: Michael Fichman (PennPraxis/University of Pennsylvania), Richard Foster (Worm, Rotterdam) Lutz Leichsenring (VibeLab), Mirik Milan (VibeLab), Diana Raiselis (Alexander Von Humboldt Foundation), Andreina Seijas (Harvard University) and Jia Yuan (PennPraxis/University of Pennsylvania).
Momentum is building since the release of the GNRP's first chapter, focusing on use of outdoor space, with the network of contributors and reach of ideas expanding rapidly, including coverage from Bloomberg, Pollstar, Nighttime Industries Association and DJ Mag (mention).
To arrange interviews with any of the contributors or coordinators, please contact us at hello@vibe-lab.org