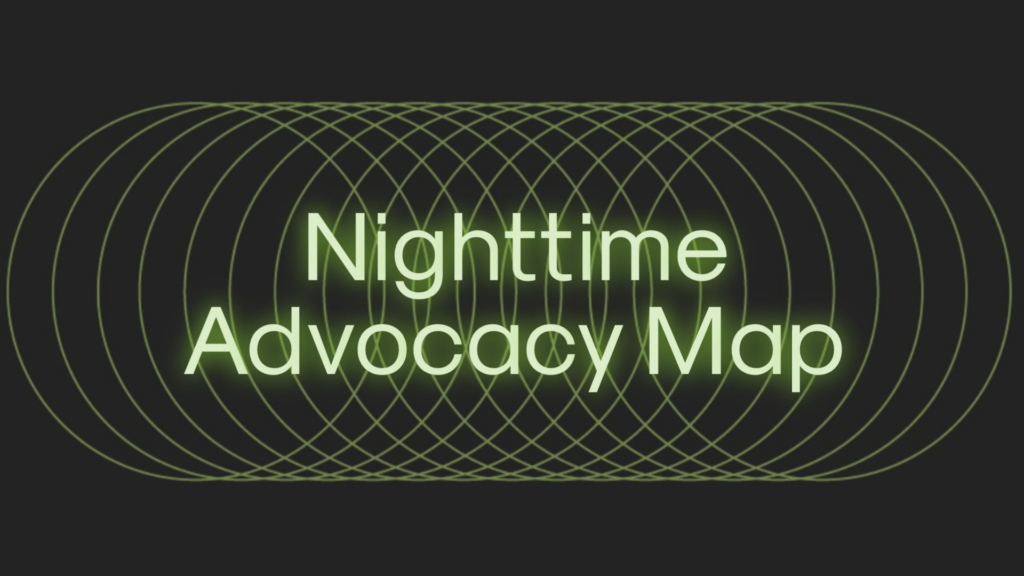 Mapping Night Mayors, Offices and Commissions Worldwide
Since 2001, the phenomenon of nighttime commissions or individual leaders, often known as "night mayors" or "night czars," has been gaining momentum across the globe. These visionary individuals and dedicated commissions ensure safety, foster cultural vibrancy, and drive economic development during the nighttime hours.

With more than 80 cities embracing this approach, the diverse nature of these roles reflects each city's unique characteristics and needs.

The Different Formats of "Night Mayor" or Nighttime Advocacy Offices
In some instances, cities appoint or elect nighttime managers within their municipal government offices. These individuals act as conveners, innovators, and strategic thinkers, coordinating efforts to create a thriving nighttime environment.


Other cities establish nighttime liaisons or commissions through partnerships with business-industry or downtown associations, leveraging their expertise and resources to maximise the potential of their nighttime economies.


Additionally, grassroots or nightlife community organising efforts have led to the emergence of nighttime leaders who champion the interests and well-being of their communities after dark.
What is the Nighttime Advocacy Map?
This mapping initiative aims to document and showcase the remarkable contributions of nighttime commissions and leaders worldwide. It provides a valuable resource for cities, policymakers, and urban enthusiasts to understand nighttime governance's various models, strategies, and successes.

By highlighting these leaders' critical role, the map inspires and empowers other cities to explore and implement similar approaches to foster safe, vibrant, and economically prosperous nighttime environments.
As the nighttime governance movement continues to grow, this map serves as a testament to the innovative thinking and collaborative efforts of cities across the globe. By sharing knowledge, experiences, and best practices, we can collectively shape a future where our cities thrive day and night.
Please explore the map and delve deeper into the world of nocturnal governance!

denotes office within city government |

denotes non-governmental group.
Not on the Map, and want to be?
Contact Jess: at jess@vibe-lab.org if you are a nighttime advocate and are not listed on the map and would like to be.

Or fill out this form
Research
Mirik Milan, co-founder of VibeLab and renowned urban studies expert, and Andreina Seijas, Harvard University Teaching Fellow, Research Fellow, and Doctoral Candidate specialising in nocturnal governance, have studied this evolving landscape. Their collaboration has laid the foundation for the knowledge base underpinning this comprehensive nighttime governance map.

Read the study: Governing the night-time City: The Rise of night mayors as a new form of urban governance after Dark.
This research has been continued by an update in 2023 from Nandor Petrovics of the Corvinus University of Budapest is researching a thesis that will profile the updated landscape of the global nighttime economy. The thesis will highlight the most comprehensive review of night-time advocacy organisations. It will be available to read online in the Autumn of this year (2023).
References (resources for further reading):
Acuto, M., & Seijas, A. (2021). Managing Cities at Night: A Practitioner Guide to the Urban Governance of the Night-Time Economy. Policy Press.
Cibin, A. (2021). Forms of Night-Time Economy Governance: A Framework Towards Clarification. In Transforming Urban Nightlife and the Development of Smart Public Spaces (pp. 22-39). IGI Global.
Seijas, A., & Gelders, M. M. (2021). Governing the night-time city: The rise of night mayors as a new form of urban governance after dark. Urban Studies, 58(2), 316-334
VibeLab (2020): Global Nighttime Recovery Plan (GNPR), Chapter 5: Nighttime Governance in Times of Covid-19