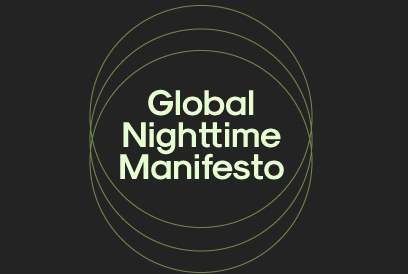 WHAT SHOULD THE FUTURE OF NIGHTLIFE BE?
The Global Nighttime Manifesto is a collaborative project built by and for nighttime communities around the world. For nighttime advocates and changemakers, the Manifesto represents our dedication to imagining and fostering a safer, more equitable and sustainable nighttime. The Manifesto also marks the rise of a new wave of global partnerships and advocacy, research and community-based initiatives that aim to improve the nighttime sector.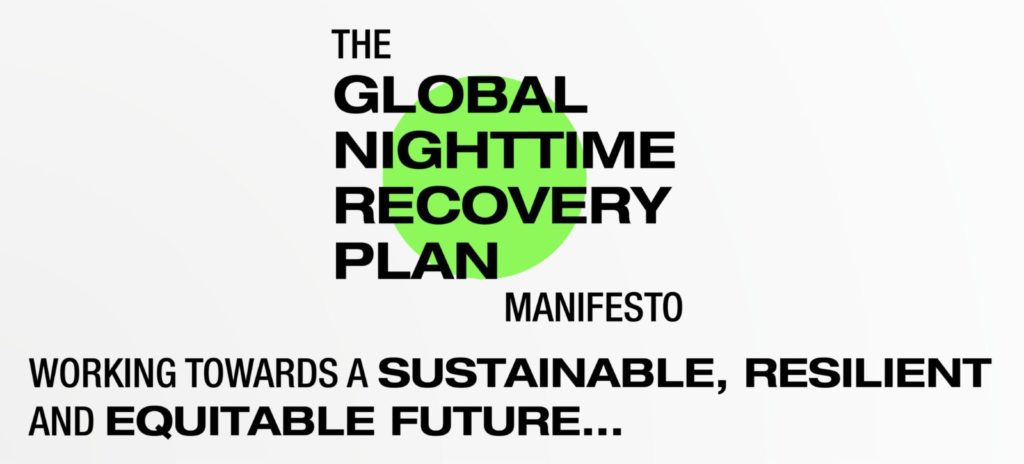 Who is involved?
VibeLab invites passionate nighttime community leaders and industry partners from around the world to work with us in creating the Manifesto.
How will we create the Manifesto?
Together with community and industry partners, we will conduct a series of interviews and focus groups with nighttime changemakers.
These sessions will inform the key messages of the Manifesto and a set of impact indicators that can help guide communities as they pursue projects to better their nighttime sectors.
Why should we create a manifesto?
More than an opportunity to exchange visions for the future of nightlife, the Manifesto seeks to enable changemakers to pursue novel advocacy efforts, research projects and community-based initiatives that will build a better future for nightlife.
How can I become involved?
To PARTICIPATE in a focus group…
Sign-up to have your voice heard at a focus groups using the links provided below. This calendar will be regularly updated as more dates are confirmed. Continue following VibeLab on Instagram, Facebook and LinkedIn to learn more about future Manifesto workshops.
To MODERATE a focus group…
We are looking for passionate nighttime advocates to lead a group of 10-15 people through a discussion about the future of nightlife. If you are interested and want to become involved, please email Anastasiya at anastasiya@vibe-lab.org. We can help organise independent focus groups or conference workshops, ranging in topics from the future of nightlife in general to focusing in on a particular local issue.
To HOST a focus group at a conference…
If you are a representative of a nightlife, music, arts or culture-centred conference and want to support the Manifesto project, please email Anastasiya at anastasiya@vibe-lab.org to discuss further.
---
We are excited to embark on this journey with you! Please reach out to Lutz at lutz@vibe-lab.org or Anastasiya at anastasiya@vibe-lab.org if you have any questions about the project.