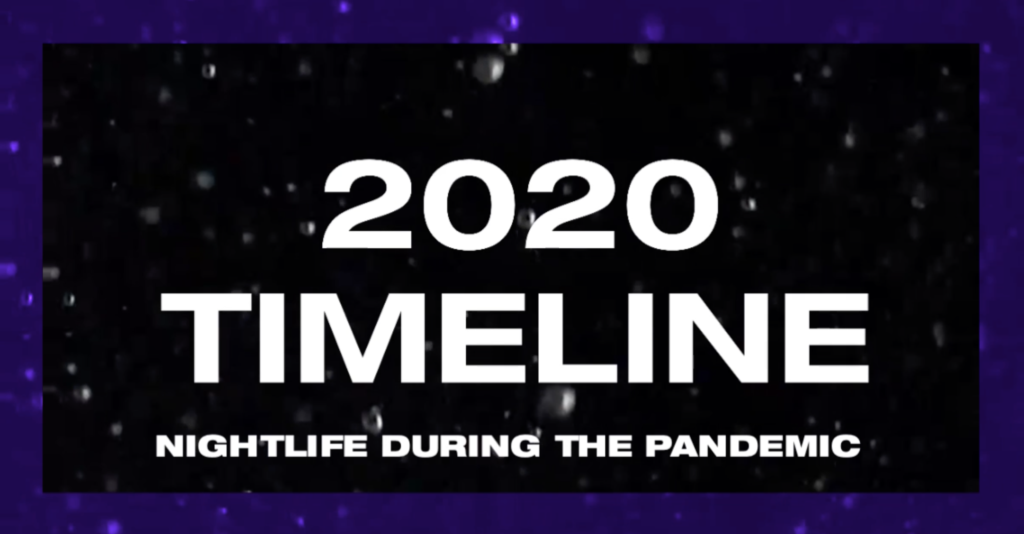 Introducing A timeline of events during 2020 that impacted life after dark.
This year has hit hard for all industries. Across the world life after dark has weathered increasing adversity as a result of lockdowns and curfews, in an attempt to stifle the spread of the virus.
In order to clearly highlight the key events and changes that have altered the landscape of the night as we know it, Fontys Academy of Creative Industries have collaborated with Nighttime.org to collect a chronological development of the stories, tragedies and new opportunities that have occurred during this life changing year.
The timeline depicts real facts and numbers from all over the world throughout the whole year of 2020.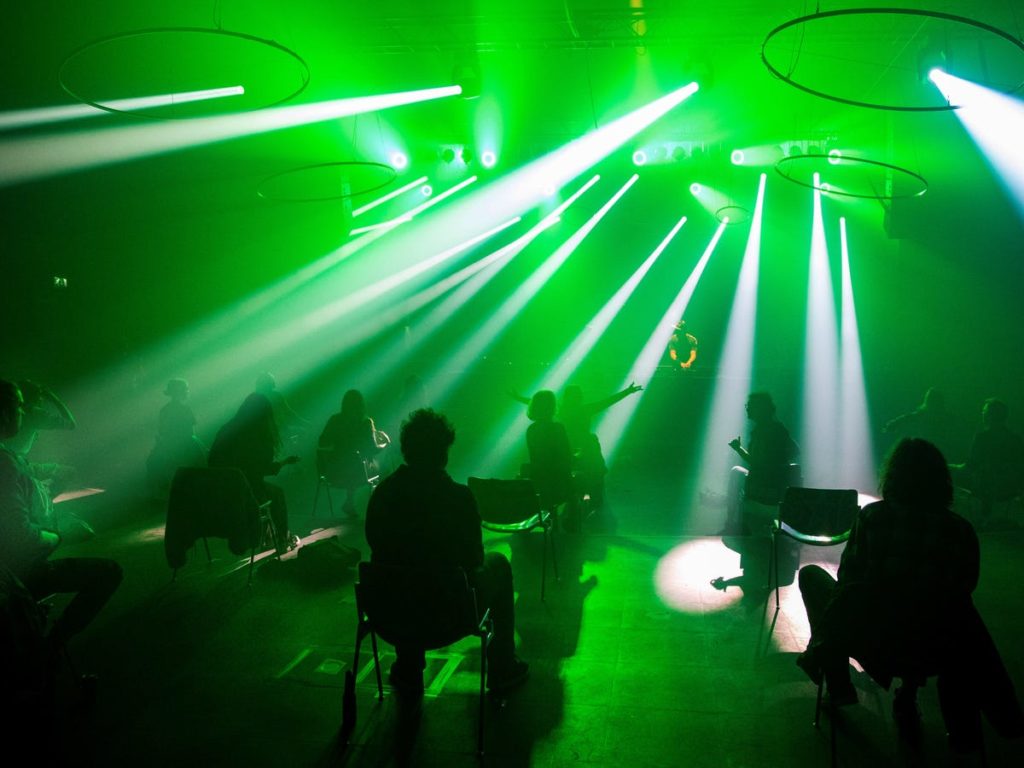 The Categories
■Corona Cases: Cases, Deaths and Lockdowns.

■Government:  decisions made around Covid-19 and the nighttime industries

■Industry Losses: canceled events, financial losses and tragedies such as closing venues.

■New possibilities & concepts: innovative new ideas that occurred as a result of the changed circumstances.

■Nighttime: Nightlife news of 2020.
Special thanks to the team of the minor 'Dance Industry' at Fontys ACI: Alexander Spaans, Marilisa Fragkaki, Pleun Konings and Tessa Spek.
If you have a news story that you think should be included please contact jess@vibe-lab.org and we will add it to the timeline.