Global Nighttime Manifesto — We need your voice!
read:
2
minutes
What should the future of nightlife be? What values should drive our nighttime businesses, scenes and advocacy organisations? Why should we continue fighting for a better future for our communities and cities after dark?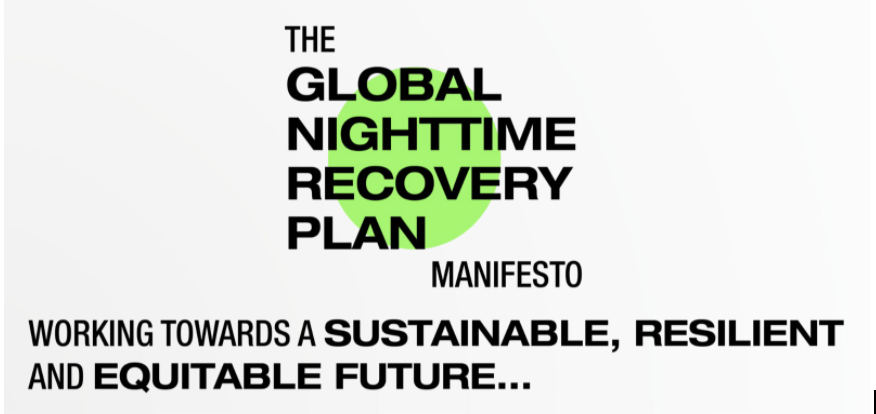 These are the key questions driving the Global Nighttime Manifesto, a collaborative project built by and for nighttime communities around the world. Over the next few months, VibeLab is working together with creative leaders to engage their communities in conversations around the future of nightlife. The insights from these focus groups will inform the Manifesto and a series of impact indicators that aim to guide communities as they embark on advocacy, research and community-based initiatives to improve the nighttime sector. The project was inspired by the Global Nighttime Recovery Plan (GNRP), due to release its final chapter on Data and Measurement in the upcoming weeks.
The first two Manifesto focus groups were held in conjunction with FERVO Conference in São Paulo, Brazil and MONDO NYC in the United States. Across these two conversations, we spoke to participants from Brazil, the United States, Italy and Lithuania. Special thanks to Voices of Creatives local coordinator and MALAHI founder Shermine Sawalha, and GNRP contributor and NYC Nightlife United President Varghese Chacko, who helped moderate these first two conversations.
Our next focus group will be held on Saturday, 30th of October 2021 (16:15-17.15 CEST) at ABOUT POP in Stuttgart, Germany, co-moderated by GNRP contributor, creative and nightlife advocate Phuong Le and Global Nighttime Manifesto project manager Anastasiya Varenytsya. Register to join us in-person or virtually here. If you are interested in joining in-person, please also remember to purchase your conference tickets and check out other events happening that day.
Continue following VibeLab on Instagram, Facebook and LinkedIn to learn more about future Manifesto workshops. If you are interested in moderating a focus group discussion with members from a local or global nighttime community, please email Anastasiya at anastasiya@vibe-lab.org to discuss further details. We can help organise independent focus groups or conference workshops, ranging in topics from the future of nightlife in general to focusing in on a particular local issue.