Further reading on our Nighttime Economy Summit panels
read:
2
minutes
Last week, we had the opportunity to partner with the NTIA to organise the Night Time Economy Summit in London. The event was sold out, with 120 speakers and 1150 delegates. It's always inspiring to connect with like-minded individuals and industry professionals IRL, and we couldn't have been more thrilled to bring our global network to the table in London. We extend our gratitude to the Night Time Industries Association and the outstanding speakers who joined us.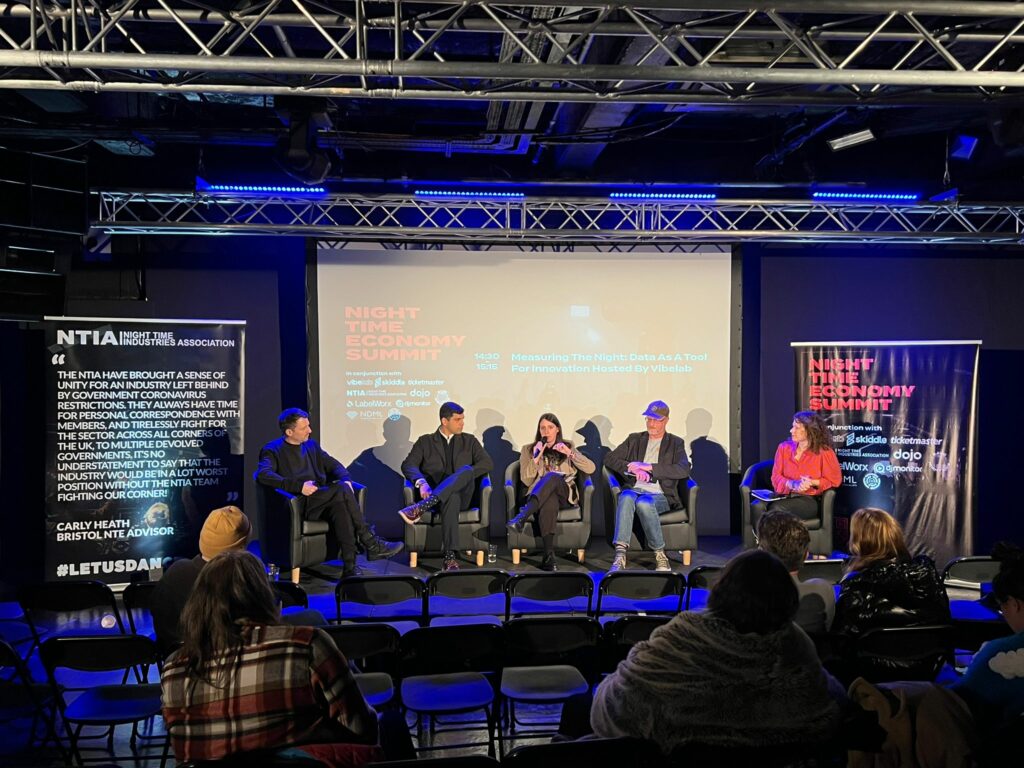 Our Creative Data panel highlighted the importance of collecting data on creative nighttime communities to build a resilient industry. Combining numerical and anthropological data can create a more comprehensive picture that includes facts and stories. This can lead to a more engaged response from policymakers, media, and stakeholders.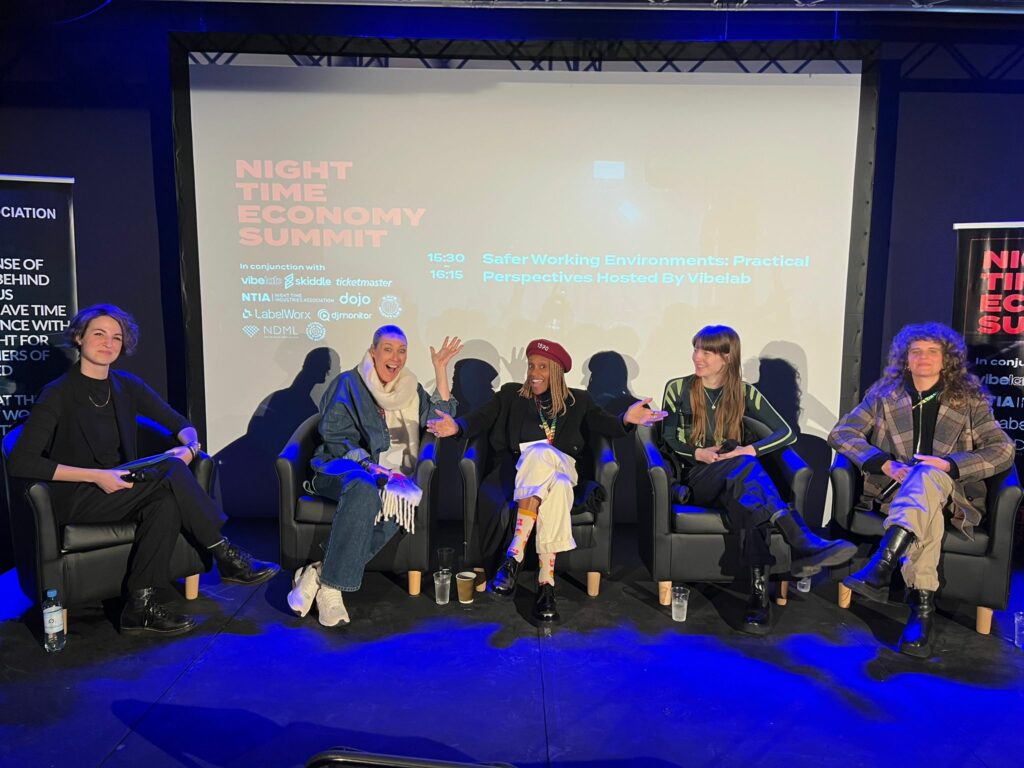 Next, our Safer Working Environments panel addressed how the idea of a safer space can be paradoxical. Still, the speakers at the Safer Working Environments Panel all agreed that safety in a community is not achieved through top-down rules but rather through a collective sense of security created by the community itself. Over-policing doesn't work; collective action and education do.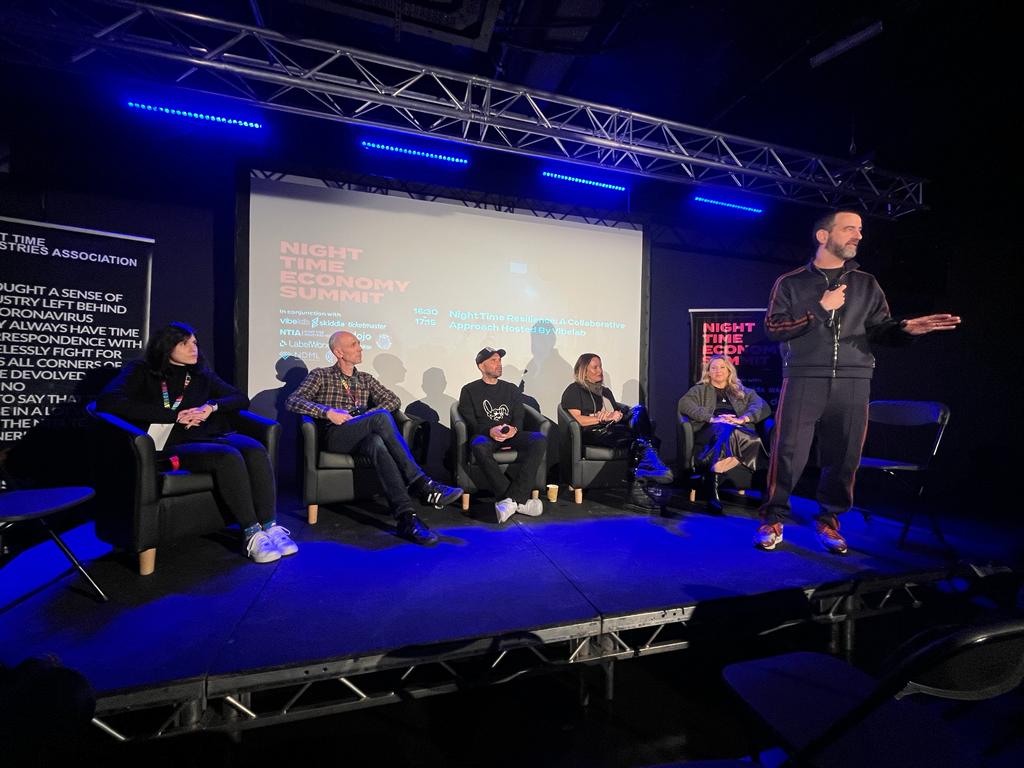 Lastly, our Nighttime Resilience panel examined how the night-time economy adapted and evolved during the pandemic. Building a strong and sustainable partnership within the nighttime community requires active listening, constant communication, and creating opportunities for growth and idea-sharing. Hospitality operators can play a crucial role in unifying the nightlife scene under one umbrella, and being a stable partner is vital as political parties change often. By supporting local scenes and taking risks with weekend programming, venues like Music Box Lisbon can prevent tourist gentrification while still attracting mainstream audiences during the week.

Further Reading/ Watching List:

Raising Their Voices: an independent report and review of sexual harassment within the Australian music industry has been published in full, collating the results of a survey contributed to by over 1,600 workers.

Rise-Up: The Nighttime Manifesto: A collective reflection of the values that drive global nighttime communities, calling for a large-scale acknowledgement and improvement for the night. Sign the manifesto now.

Club Commission Club Survey: The Berlin Club Survey, developed with the University of Bielefeld, Institute for Interdisciplinary Research on Conflict and Violence, yielded more than 4,370 valuable interviews. The publication on berlin Club Culture's social significance will include a scientific evaluation of these results and scholarly papers.

Petition to save FUSE nightclub: So far, there have been 66,000 signatures after a noise complaint led to the closure of the 30-year-running institution. Brussels by Night Federation aims to utilise the agent of change model and to get clubs recognised as cultural institutions to prevent this from happening to other clubs,

True Music is a new Boiler Room global project to support pioneering artists & realise their creative visions through a series of original music collaborations.

British Council partnered with Boiler Room to organise the first Boiler Room in Pakistan, highlighting the local scene.
—–
The key takeaways from our panels are essential for driving positive change in the night-time economy.
We're excited to continue our work and engage with more individuals and communities. We invite you to stay connected with us and check our events calendar to see where we'll be this year.
Thank you for reading, and we look forward to connecting with you soon at SXSW or one of our upcoming events. Get in touch if you want to attend or arrange a meeting in Austin! jess@vibe-lab.org