NSW State Government announces a plan for 24-hr city
read:
< 1
minutes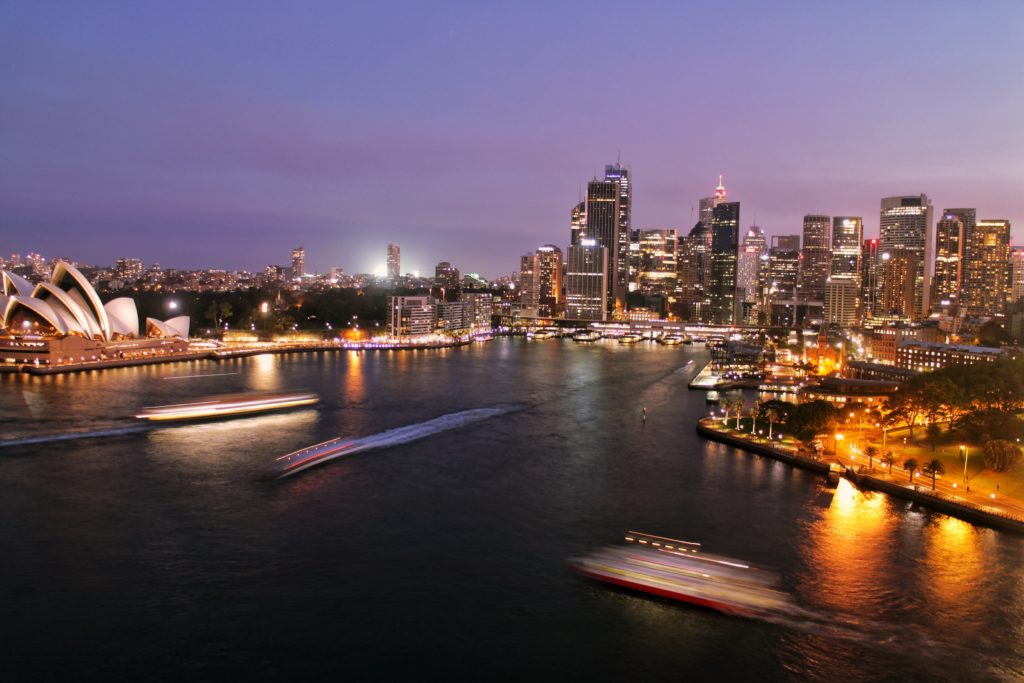 The State government of NSW, Australia has announced a 24-hour economy strategy to reinvigorate Sydney's nighttime industries and culture.
The strategy's recommendations include appointing a coordinator-general to oversee Greater Sydney's 24-hour economy, fewer restrictions on liquor licensing and live music, extended opening hours for cultural institutions and more late-night public transport options.
The strategy states:
"At its core, our objective is to create a 24-hour city that is world renowned for its vibrancy, diversity, safety and access to amenity right throughout the day and night. To compete on the world stage and create jobs, we must have a fantastic afterdark experience and 24-hour amenities for all to enjoy.

Our status as a 24-hour metropolis is critical as we continue to expand our economy to cater for the needs of a growing population and reinforce Sydney's position as a truly global city, particularly in light of the COVID-19 pandemic, which requires us all to reimagine how we use space and increase productivity throughout the 24-hours of each day."
The announcement shows a positive shift in state government attitudes towards Sydney's nighttime industries, which have suffered under years of draconian lock-out laws, hostile policy and rhetoric, and are currently in crisis due to COVID restrictions.
In further good news, Sydney City Council has also recently announced plans to help hospitality businesses spread outdoors in order to stay financially viable whilst complying with physical distancing regulations. The vision involves pedestrianising large sections of road in the inner city, and streamlining permission and licensing schemes for outdoor entertaining.
The Sydney plans mimic the al fresco drinking and dining experiments that have been successfully implemented in many northern hemisphere cities this summer, as explored in the Global Nighttime Recovery Plan's first chapter.