VibeLabs GCAD comes to NTIA's Night Time Economy Summit
read:
2
minutes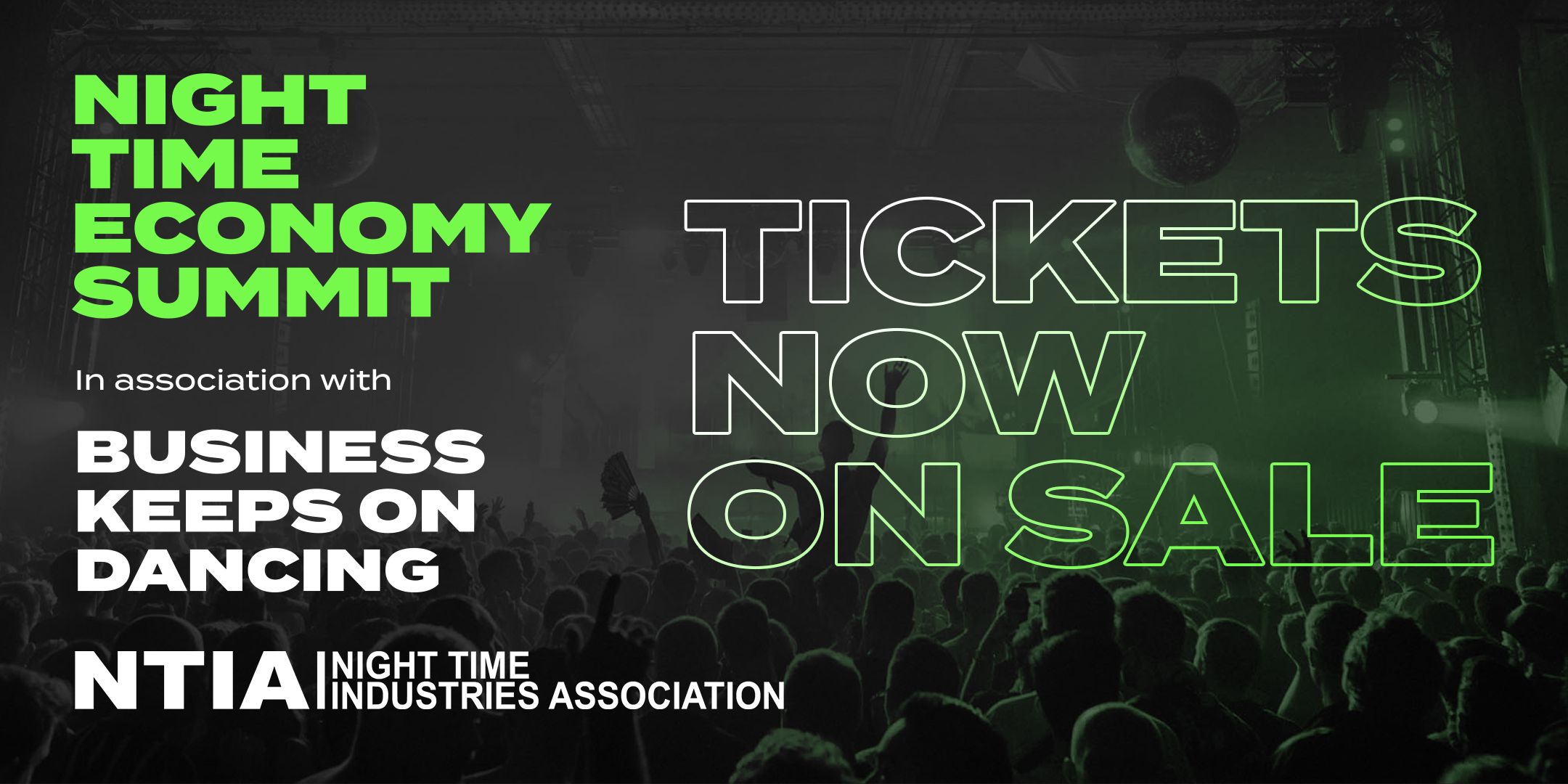 VibeLab's Global Cities After Dark is proud to host day 2 at the NTIA's Nighttime Economy Summit, bringing an international focus to the conference in Bristol this April.
The two day event takes place on 7th & 8th April 2022 at Bristol Beacon in conjunction with Bristol City Council & Bristol Nights. Including over 100 speakers with panels and workshops that will feature innovators and entrepreneurs from across the global nighttime sector.
As the global nighttime sector moves into the recovery stages of the pandemic the summit will look at exchange of international perspectives and strategic approaches to recover in our cities, communities and industries at night.
The industry is renowned for its resilience and ability to bounce back and internationally we are seeing ingenuity around generating creative spaces and the importance of ownership and funding for future stability. Partnerships similar to the one established between our organisations, are the key to collective international relations, where the cross fertilisation of ideas, standards and best practise will create a unified Global Night Time Economy movement.
Confirmed Speakers:
David Lezhava, Act4culture, Tbilisi, Georgia
Holly Lester, Free the Night, Belfast, Northern Ireland 

Juma Assiago, UN-HABITAT, Nairobi, Kenya 

Lu Ghebremariam, Club Commission, Berlin, Germany
Lutz Leichsenring, VibeLab, Berlin, Germany
Mathieu Grondin, Montreal 24/24, Montreal, Canada


Mirik Milan, VibeLab, Amsterdam, The Netherlands
Pedro Jardim, Edith Maryon Stiftung , Berlin Germany
Steven Brainzo, (HE SHE THEY), London, UK

Sunil Sharp, Give Us the Night, Dublin, Ireland
Michael Kill (CEO NTIA) said:
"We have a ground zero moment in front of us, our collective voices across the international sphere of nightlife will present a new era of opportunities, where we can bring together leading minds from the night time economy on an international scale, and we are extremely excited to be working with Global Cities After Dark and VibeLab on the summit."
Jane Slingo (Global Cities After Dark) said:
"Global Cities After Dark was founded on the need for international exchange to assist in navigating the challenges within the Night Time Economy. Today we are experiencing the impact of war, a pandemic and repeated natural disasters in real time. It is called 'nightlife' for a reason. Life at night is a public good and essential for the well-being of people in all corners of the world. VibeLab and Global Cities After Dark are thrilled to present an international program at the NTIA's first Night Time Economy Summit. More than ever, international collaboration and exchange is critical to navigate the challenges global nightlife communities are facing, in 2022 and beyond."

More information here