Reflecting on the Club Culture Gathering at Amsterdam Dance Event
read:
3
minutes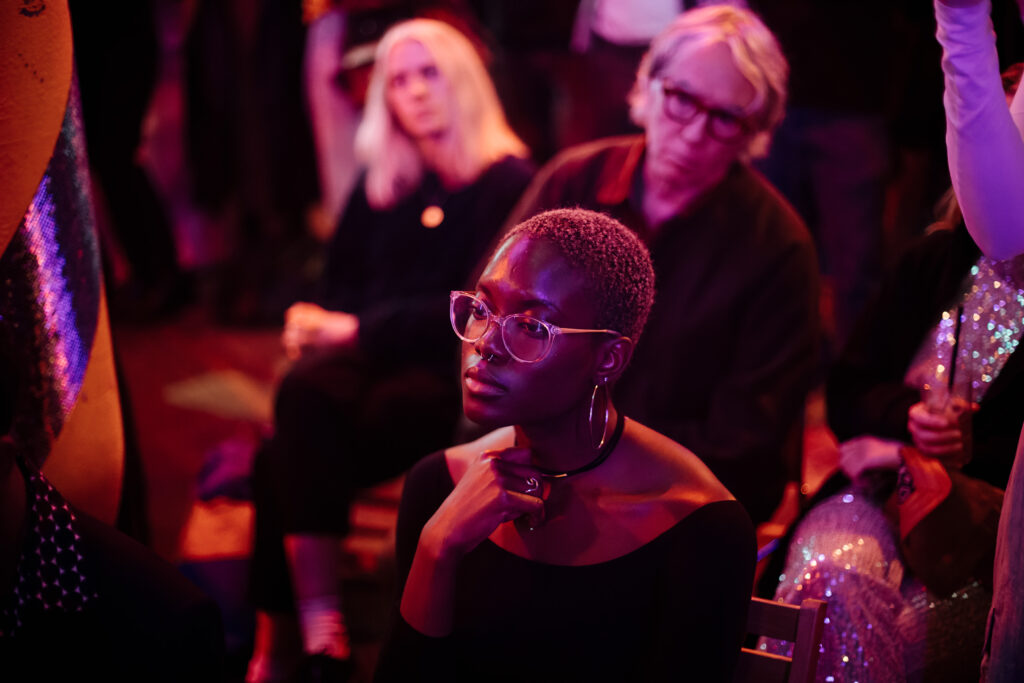 Club culture gathering at SEXYLAND Amsterdam
As Amsterdam was once again filled with celebrations of dance music, artists, and educational perspectives on the industry's visions, VibeLab teamed up with Clubcommission Berlin to gather activism-focused community organizers, club owners, and collectives to exchange ideas and experiences. The program of talks was centered on: Connecting Club Communities through Global Collaborations.
The Night: Where Awareness Reigns Supreme!
Awareness is crucial in clubs and other venues dedicated to experimenting with our identities, boundaries, and imagination. In a panel on Creating Inclusive Spaces in Club Culture, Katharin Ahrend, Cultural Manager & Consultant at ClubCommission Berlin, reflected on her work in Awareness Academy.
Making people aware of structures and reflecting on them is an excellent way to start when creating a safer space where all people can feel as comfortable, accessible, and secure as possible. However, it is essential to be aware that feelings of safety can never be absolute. Vulnerability will be continually endangered by those who want to abuse it, so trained and well-educated staff to whom affected persons can turn for advice, support, and help will always be necessary. That's where the Berlin Club Commission Awareness Academy stands.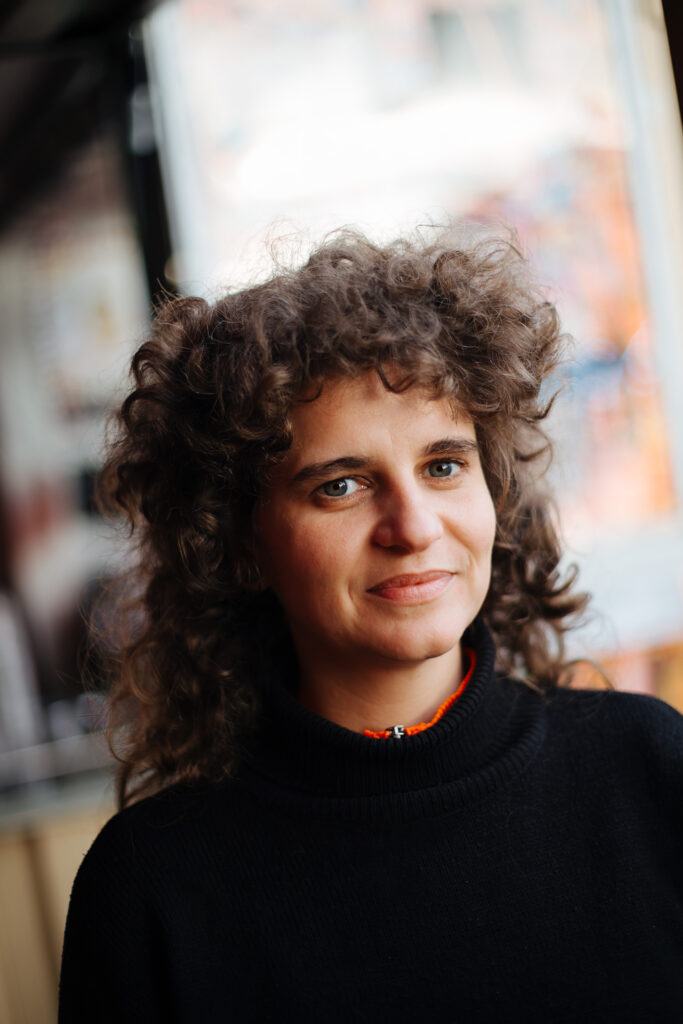 "We can't have something as 100 % safe space, but we can have the intention to make it as safe as we can," Katharin Ahrend
From Roundtables To Activating Change
Out roundtable discussions, were focused on"Creating Inclusive Spaces in Club Culture." Drawing from their own experiences and unique perspectives, they presented numerous real-life situations that must be addressed to create more inclusive and welcoming spaces. It is the hands-on experiences of communities that the industry needs to learn from.
The discussion was moderated by:
Adela Isabel Abad Varela, Co-Founder of Intertronika, Hamburg, Germany
Anke Straten – Gain Momentum
Participating in the discussions were:
Ariel/ DJ Holographic, DJ, Detroit
Cecilia Tosh, DJ, Berlin
Freek Wallagh, Nightmayor of Amsterdam
Eli Goldstein. DJ's for Climate Action, Soul Clap, New York, USA
Androosh/ Andrea Rosen, BNVC, Berlin
VIO PRG, DJ Berlin via Bucharest, Romania
Villem Vark unda Festival & HALL Club Founder, Tallinn
Timothy Vandeputt/ DJ Tracksuit, Local Party Organiser, Traintracks / Bureau Punt, Amsterdam
Spiñorita, DJ, Los Angeles, USA
Jane Slingo, Director of Asia Pacific VibeLab, Director, Electronic Music Conference, Sydney, Australia
Amanda Mussi , Berlin/ Amsterdam
Robbe Van Boagart, Human Power, Antwerp
"Clubs are trying to be accessible, but then you have to wait for hours in line, which means I can't go there without a wheelchair even if I wanted to,"

Robbe Van Bogaert.
This session delved into the critical importance of establishing and reclaiming spaces for communities within the nightlife industry.
Roundtable speakers shared insights on how they've nurtured vibrant communities and collectives, which have evolved into beacons of inclusivity and creativity. Together we explored the transformative potential of music and culture in driving social change. Interested in exploring this topic more with us?
Register here to be a part of our discourse on inclusive spaces and awareness.
Climate Action Is a Shared Responsibility, Even In The Music Industry
DJs for Climate Action and folks from the planned Fluctuations Festival presented about the intersection of the nighttime and music industry with environmental sustainability. The
Fluctuations Festival has been designed as an environmentally conscious haven for music and education and a powerful platform for young Europeans to express their views and concerns. This innovative festival is set to take place at locations around European rivers, promoting a sustainable approach to transportation, predominantly utilizing water-based transport.
Transportation was also passionately addressed by Eli Goldstein, a representative from DJs for Climate Action. The contemporary demands on artists often necessitate extensive travel, resulting in a significant ecological footprint. Eli emphasized the urgency of rethinking the music industry to create opportunities for artists to sustain themselves without constantly having to air travel.
"We need to think about shifting the industry so artists can make a livelihood without having to be on airplanes all the time. Because now, you have to fly everywhere to make money,"

Eli Goldstein, DJs For Climate Action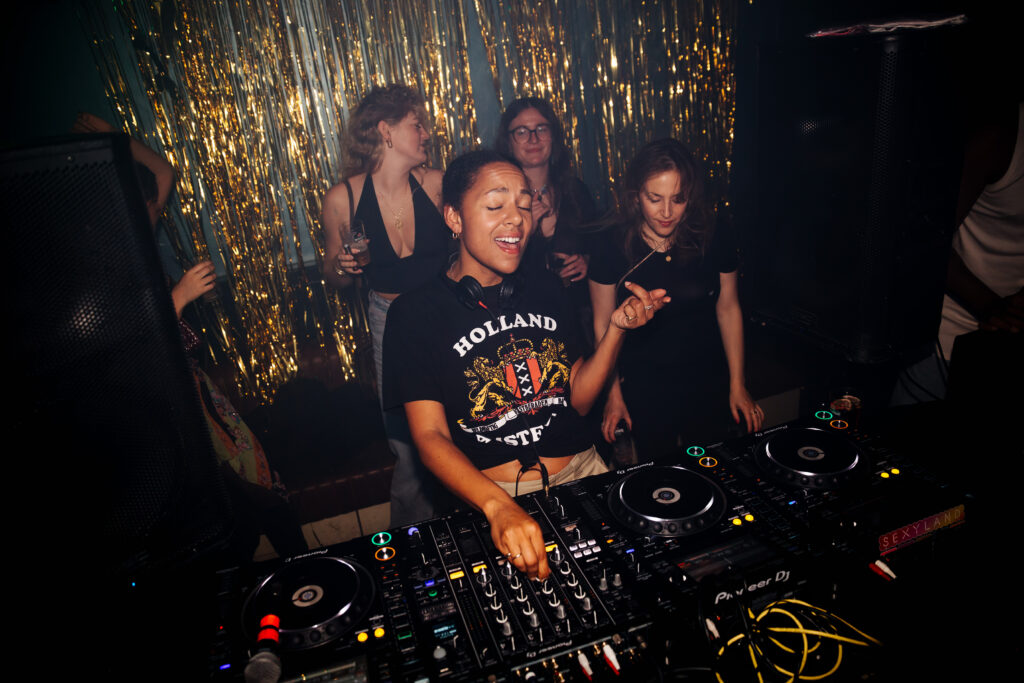 The Night Needs Activism
Speakers from various activism-focused organizations discussed broad topics that are tied to the night and activism. We learned about the activities of unda Festival, which explores the connections between club culture, art, activism, and anthropology.
Robbe Van Bogaert from the Human Power Project spoke about the importance of accessibility and their work in ensuring new accessible venues. Additionally, folks from the Africa Raising Music Conference and Love Foundation introduced us to their ways of helping communities.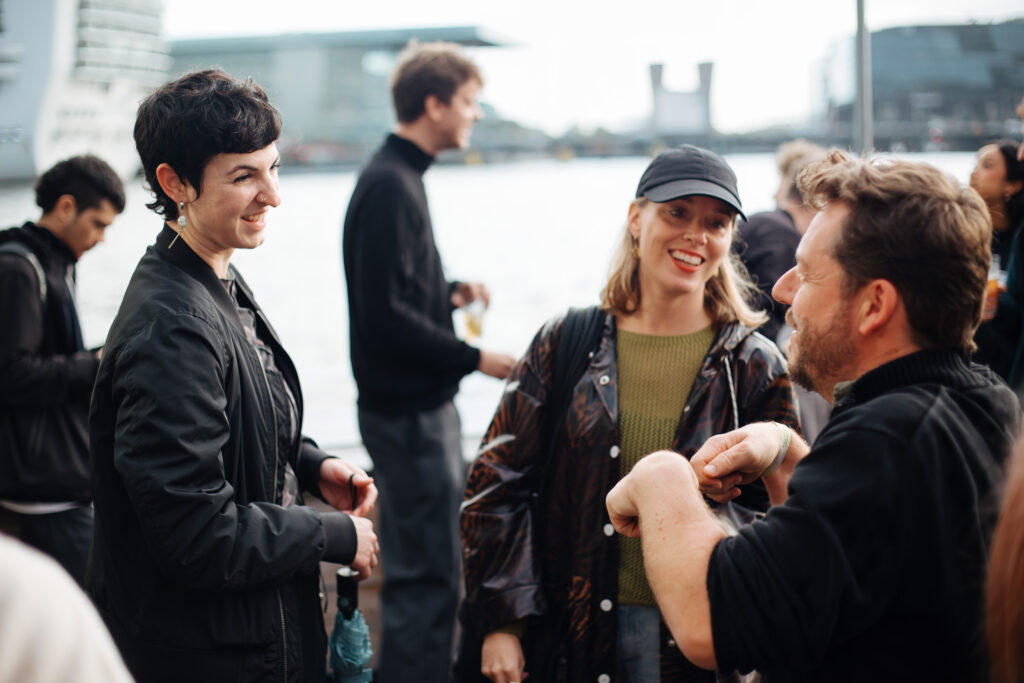 The Job is Not Done Here: Caring for the Night is an Ongoing Process
Reflecting on this year's ADE and engaging talks, we're thrilled to see discussions about accessibility, safety, climate, and overall well-being progressing positively.
However, all participants' stories also remind us that the work is never truly finished; it's an ongoing process rather than a one-time task. If we want to preserve everything that the nighttime culture embodies, we must continue to care for it collectively. After all, dance floors aren't just leisure places; as we have seen, they also provide life to social justice movements and various activist communities, catalysing positive transformation.
Register here to be a part of our discourse on inclusive spaces and awareness.