Rethinking Urban Safety, Wellbeing, and Community Through Culture After Dark
Tuesday, June 28, 2022, 16:30-18:00 Multifunction Hall Room 7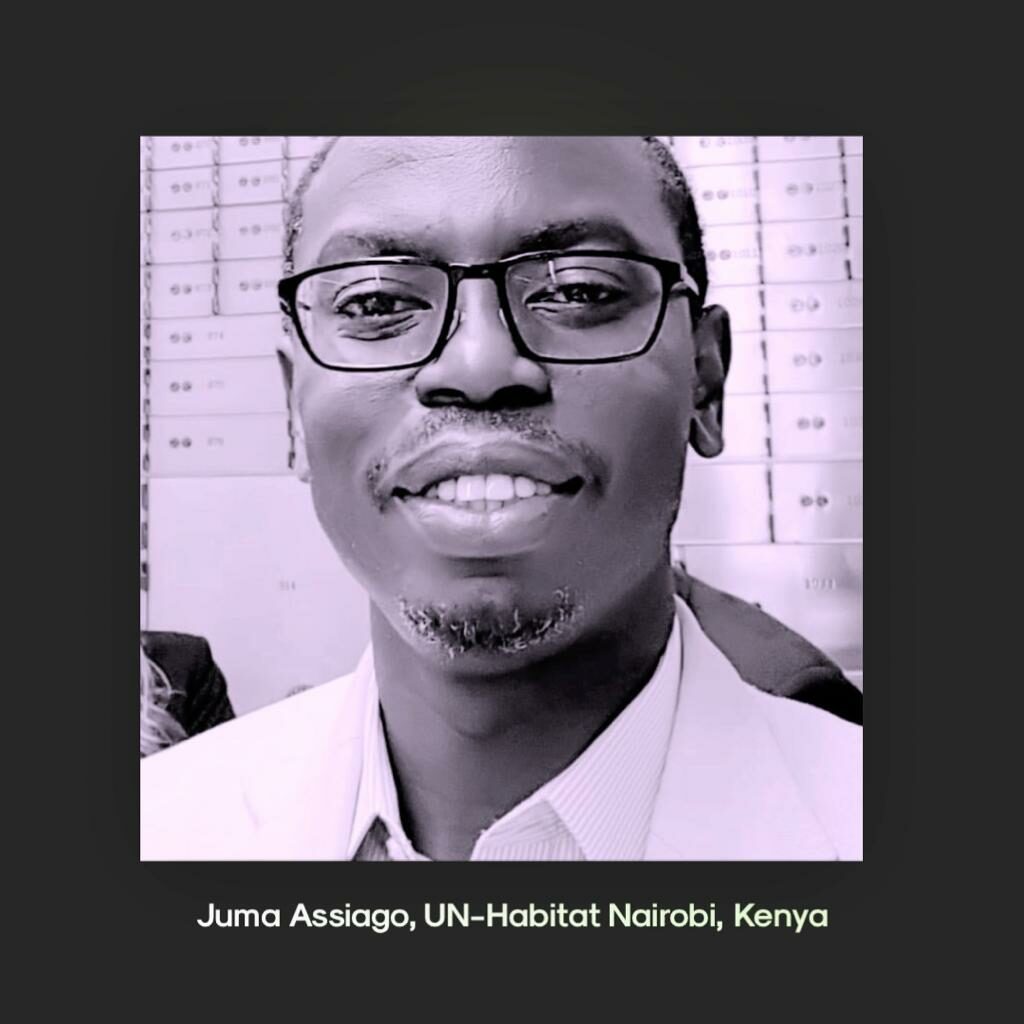 Juma is an Urbanist and Social Scientist, a graduate in Sustainable Urban Development from Oxford University (UK). He currently coordinates the Global Safer Cities Programme at UN-Habitat. A key outcome of his work over the past 25 years of the Safer Cities Programme has been the shift in thinking as to how to deliver safety in cities, away from a police and criminal justice system-only approach, to one that sees the co-production of safety with local governments as the coordinators, and citizens as the key actors. A key achievement of his work as well as this new approach for governments to invest in, has been the adoption of UN systemwide Guidelines on Safer Cities and Human Settlements in May 2019."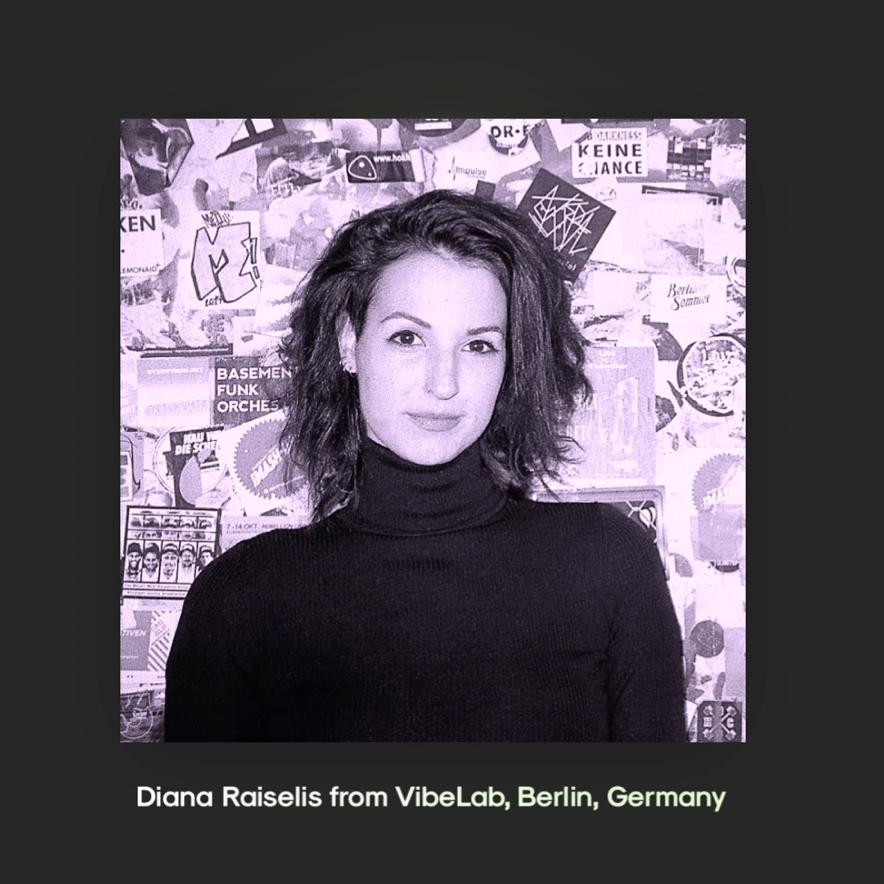 Diana is a cultural manager and urban researcher working at the intersection of culture, nightlife, urban policy, sustainability and inclusion. As Research Lead for VibeLab, co-editor of the Global Nighttime Recovery Plan, and consultant for a range of arts and urban-innovation organizations. Diana has received fellowships from Salzburg Global Seminar, Alexander von Humboldt Foundation, Coro Fellowship in Public Affairs, and Steppenwolf Theater Company, and holds an M.Sc. in Urban Studies (University College London) and a B.A. in Theater and Civic Engagement (Northwestern University).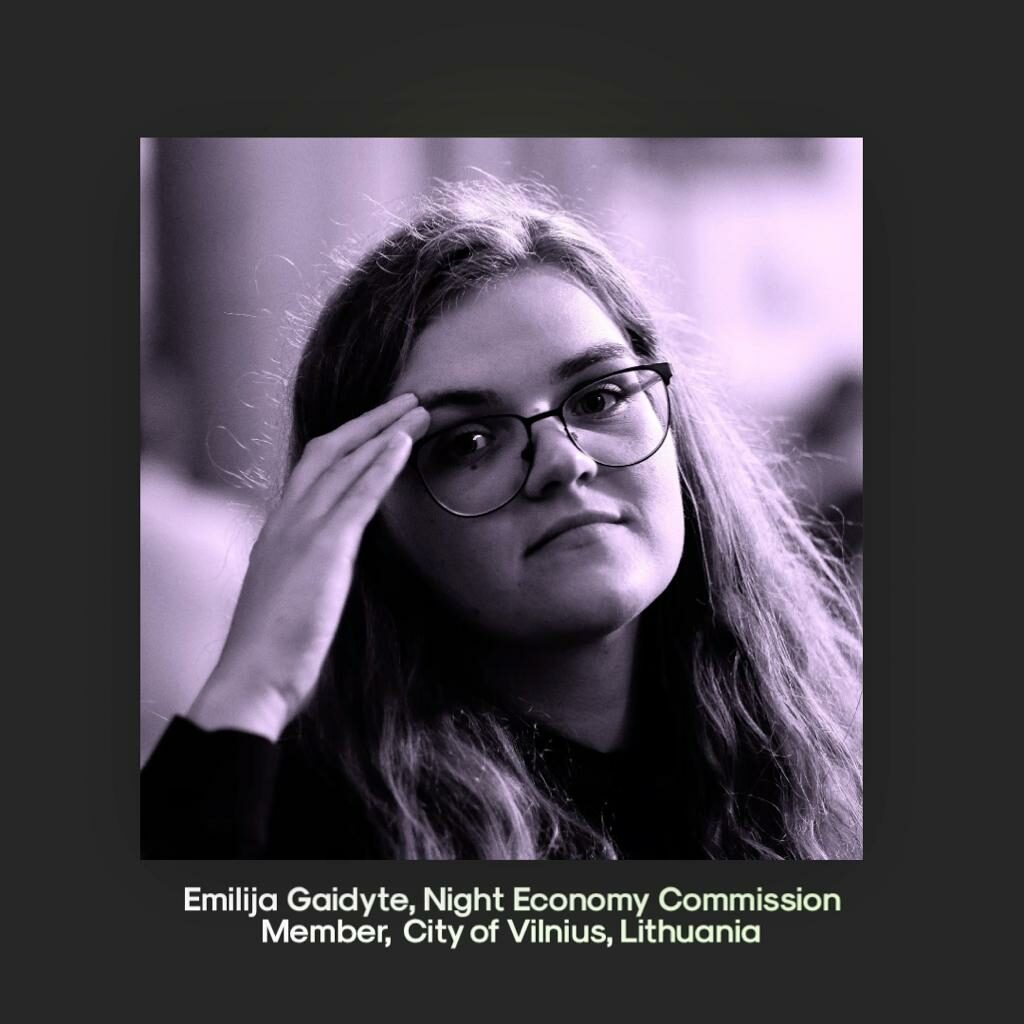 Emilija is a social policy specialist and sociologist, working in Vilnius City Municipality Public Health Bureau as a project coordinator. Started in the governmental sector 6 years ago, today Emilija shares her experience at the municipality level she is a member of Vilnius Night Economy Commission, NGOs and initiatives. Her work is focused on an evidence-based approach and good practice development of psychoactive substance use prevention and harm reduction measures for different target groups (young people, nightlife community etc. Emilija calls herself a drug policy enthusiast.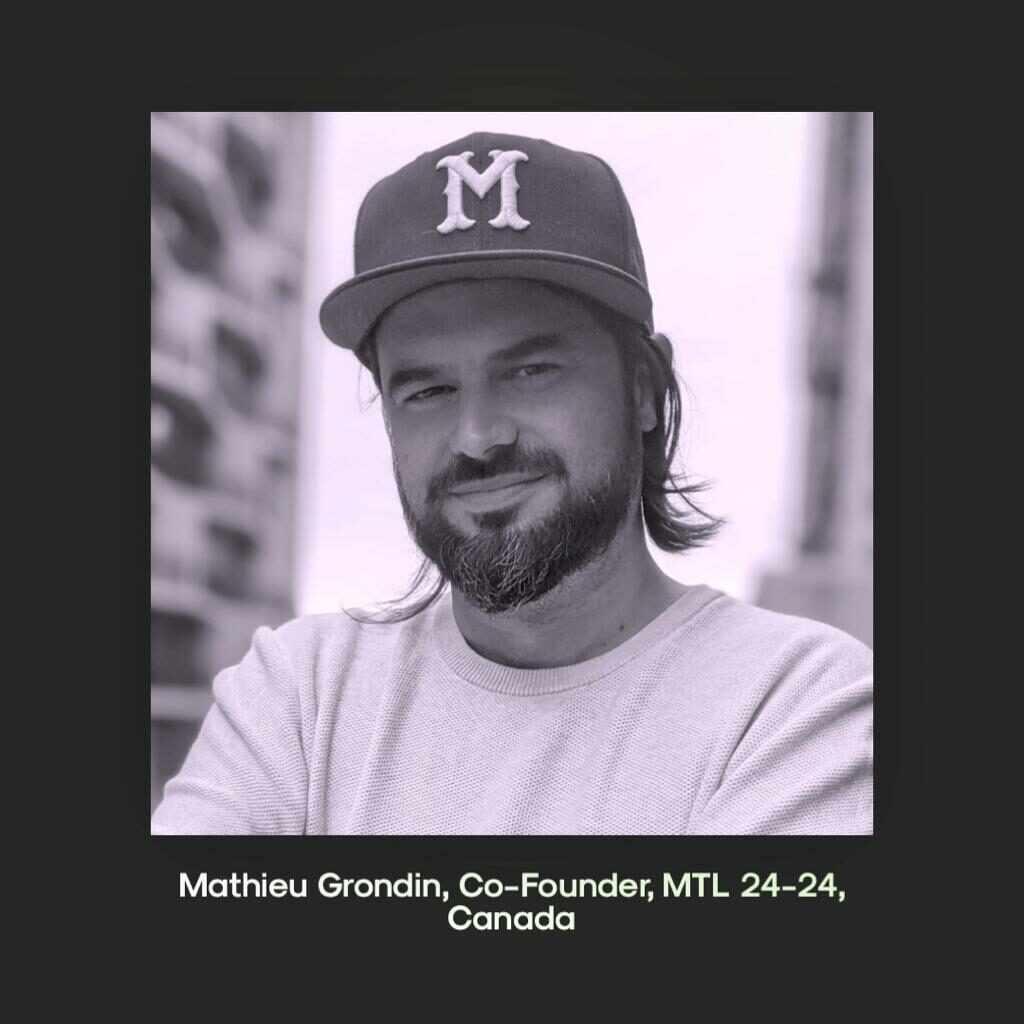 Mathieu has more than two decades of nightlife experience, producing more than 100 events over the past 20 years. A graduate of Concordia University in cinema, he held the position of event programmer at the Festival du Nouveau Cinéma and the Rendez-vous du cinéma québécois for six years. He is also a renowned freelance director and editor, having collaborated with such prestigious brands and artists as Céline Dion, Daniel Riccardo, Red Bull, Bell, Ford and McDonalds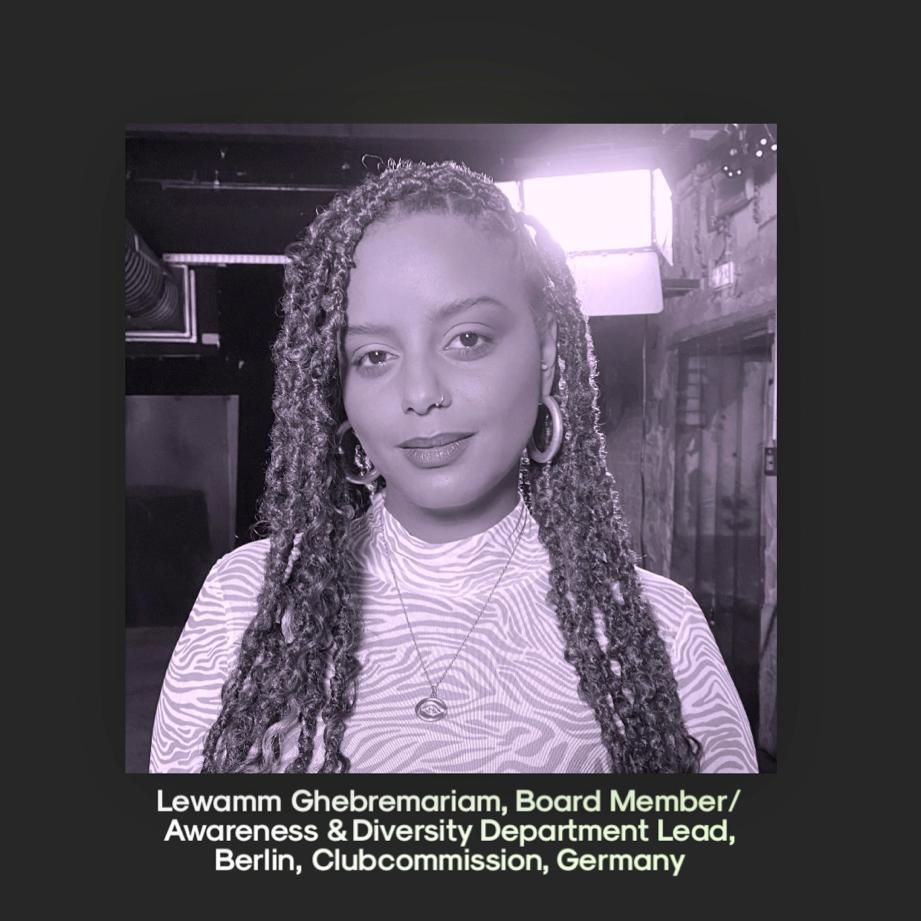 Lewamm is an honorary board member of the Berlin Club commission. She co-initiated and supervises the "Awareness Akademie" a platform for the scene focusing on awareness, a low-discriminatory, diverse and sustainable club culture. Since 2017, Lewamm has been hosting the queer-feminist event series BRENN. Lewamm also works as a Senior Campaign Strategist for the petition platform innn.it e.V. Germany (Formerly Change.org e.V.)  supporting and advising activists with her marketing and strategy expertise making national and international headlines. For her continuous work on elevating marginalized voices in civil society, music and club culture, Lewamm was included in the "Alternative Power 100 Music List 2020" by shesaid.so and Nativeinstruments.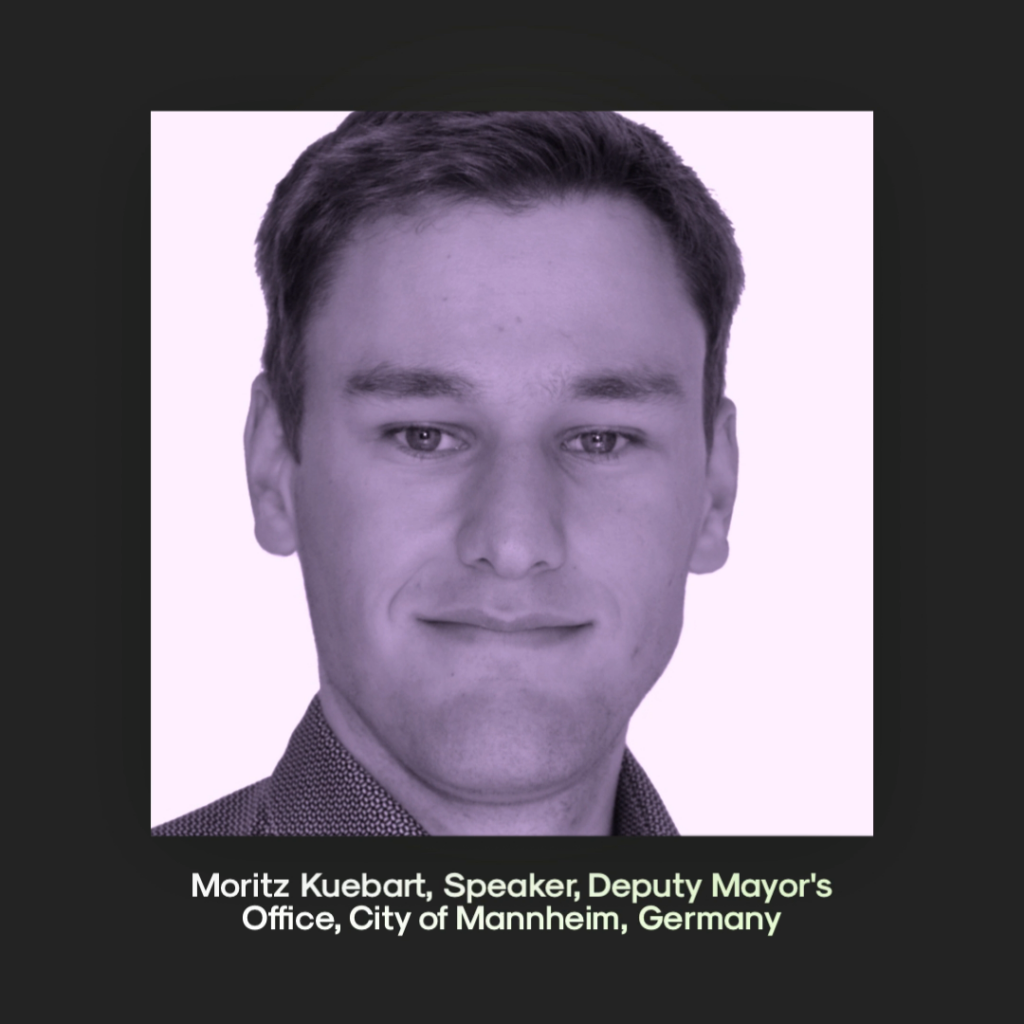 Moritz is an advisor to the First Deputy Mayor of the City of Mannheim in Germany. After completing his law studies in Germany and abroad, he finished his legal traineeship with a stage at the German Ministry of Foreign Affairs. He then extended his knowledge by participating in a LL.M. program entitled the state and administration in Europe, where he focused on the area of digitization. In the First Deputy Mayor's Office, he is now responsible for all topics related to public safety and security.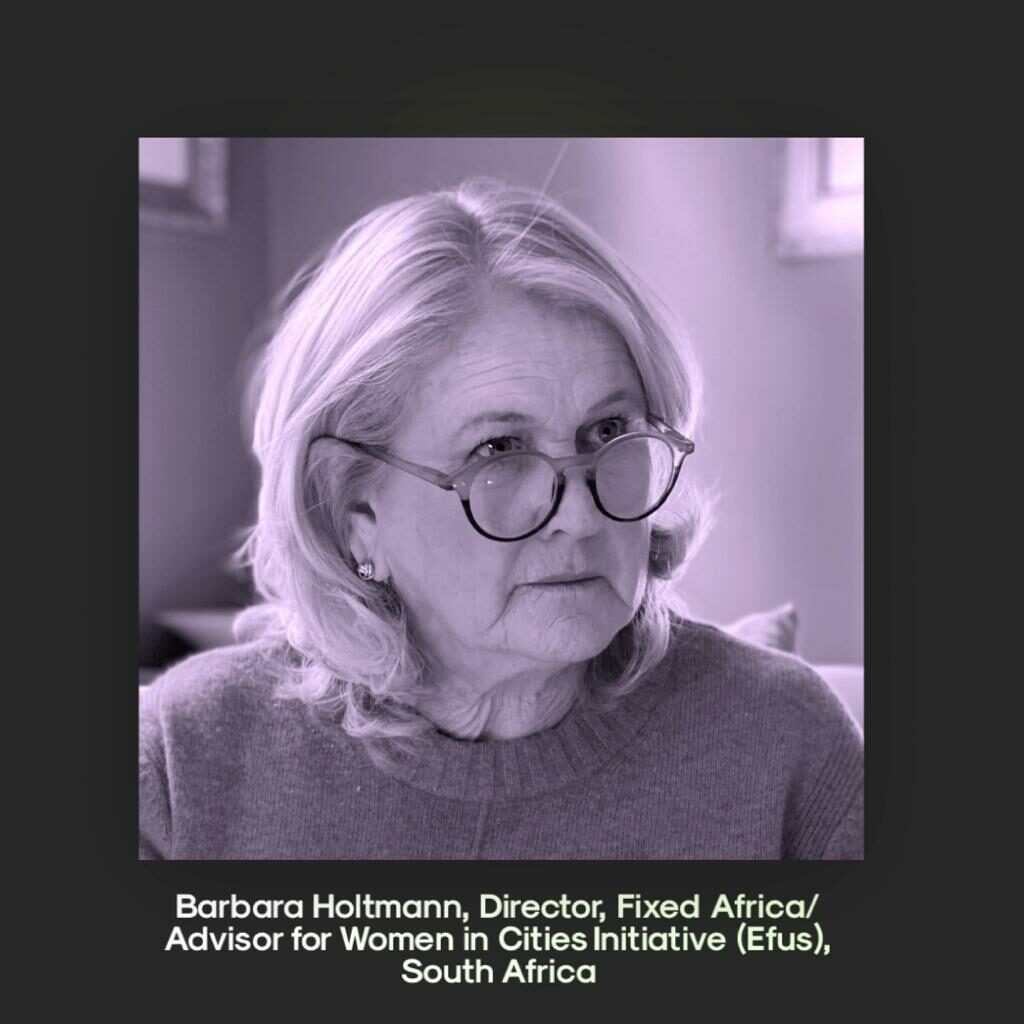 For 25 years Barbara has worked with complex social problems locally and internationally, across all sectors from government to civil society. Barbara developed the "What it looks like when it's fixed" methodology and model as an outcome of her PhD. She is a partner at Fixed. Africa is a consultancy dedicated to embracing complexity, enabling collective design and collaborative approaches with an emphasis on gender. Barbara served as President of the Board of Women in Cities International (WICI), an NGO based in Montreal from 2015 – 2021. She continues as an advisor to WICI, now under the Efus banner.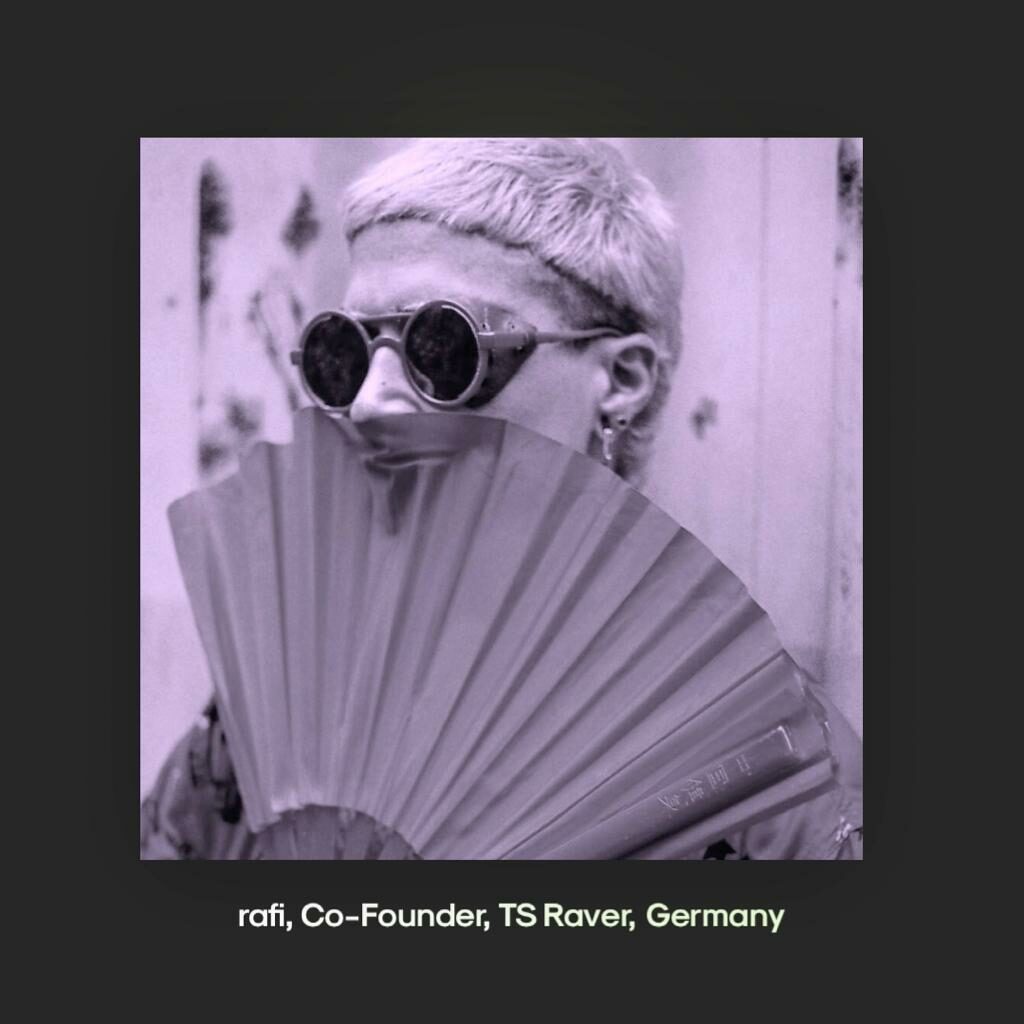 rafi is a harm reduction advocate and organiser based in Berlin. He organizes TS Raver, a queer nightlife project that positions peer support as an anchor for club awareness and rave care. rafi's focus in his work and studies are rooted in community-based models of care.