The City of Philadelphia is seeking a Director of The Night Time Economy
read:
2
minutes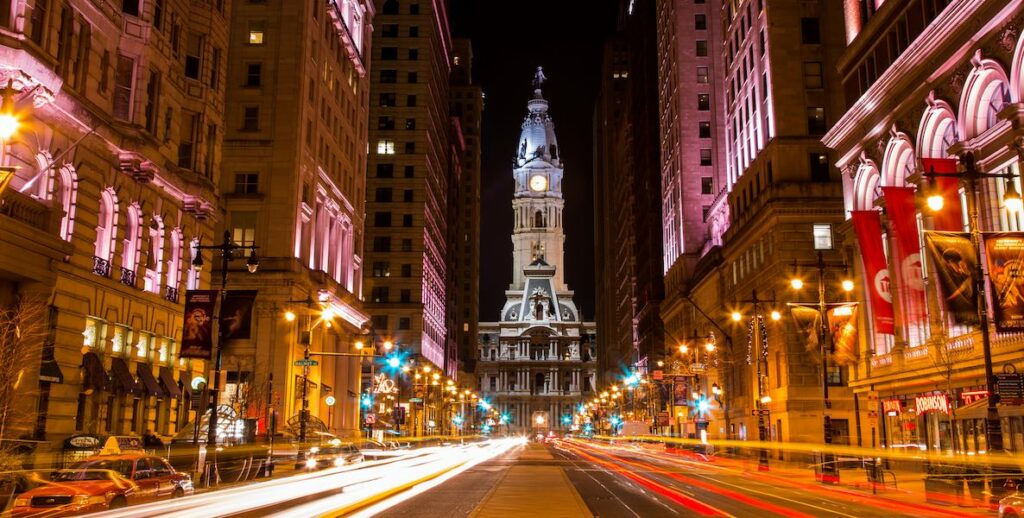 Before COVID-19 curtailed public nightlife in Philadelphia, members of the Weitzman School's PennPraxis have been working on a civic engagement project to articulate a progressive nightlife.
Now the City of Philedelphia is seeking somebody to step up to become the "Director of Business Development: Night Economy." They will be responsible for serving as the Ambassador, problem solver and face of the city's nighttime economy.
More info on the role:
Philadelphia's thriving arts scene and rich history to our culture of passion and grit, there are countless reasons to love living and working here. With a workforce of over 30,000 people, and more than 1,000 different job categories, the City of Philadelphia offers boundless opportunities to make an impact.
The role operates within the Business Development unit in the Department of Commerce.
The Director is charged with establishing and executing strategy to support, attract and retain businesses within the nighttime economy. This role marshals the resources required to balance safety, quality of life and vibrancy within the marketplace from across city government and in partnership with external partners.
Managing a pipeline of business inquiries and leads, focusing on the night economy industry.
Serve as a leader in coordination with other economic development partners and city agencies to support the needs of the nighttime ecosystem.
Observes nightlife activity in various neighbourhoods and reports trends and impacts.
Facilitates communication and promotes an atmosphere of trust, transparency, and collaboration among diverse stakeholders.
Recruits and guides new hospitality businesses through process of opening a new business understanding regulations and requirements.
Organizes and promotes educational events and trainings; participates in stakeholders' events.
Liaise with and participate in research and the development of "Best Practices" for the nighttime economy at local, national, and international levels.
Establish and meet with Night Economy Advisory Board to assist in shaping policy, marketing, and advocacy for the sector.
Disseminates information using various social media platform and collaborating with the Director of Communications in Commerce.