The Importance of Experimental Programming and Elevating Displaced Communities
read:
2
minutes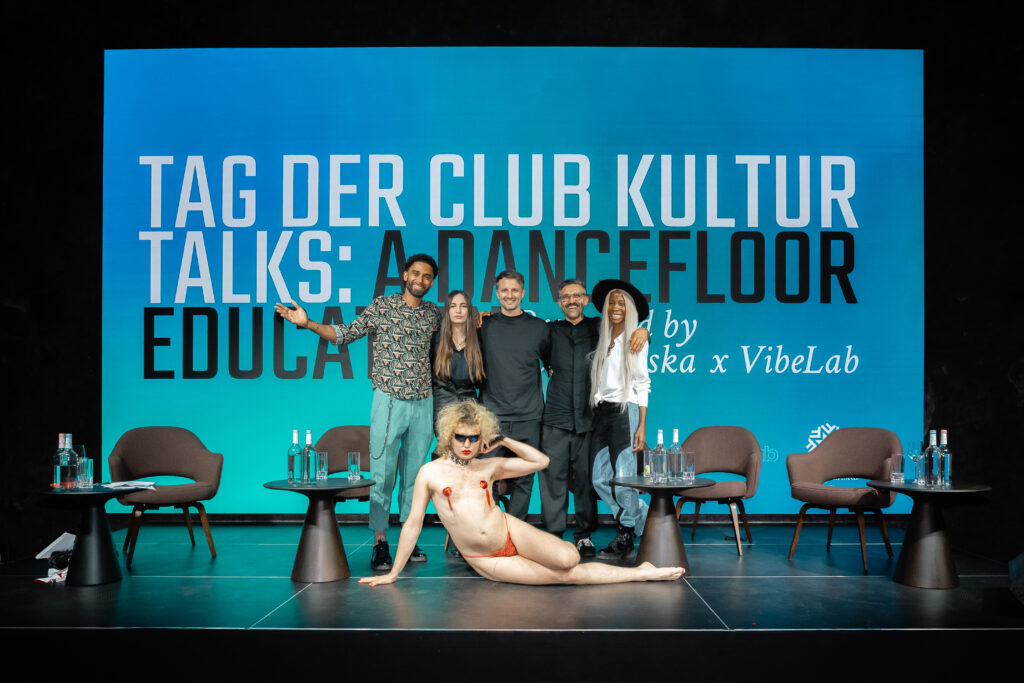 Reflecting on the Panel Discussion:
"A Dancefloor Education" at Fotografiska Berlin
Date: Tuesday 3rd October
Time: 6:00 pm – 7:00 pm
Location: Fotografiska Berlin, Oranienburger Str. 54, 10117 Berlin, Germany
Free Event
In the recent panel discussion at Fotografiska Berlin, we brought together an inspiring group of individuals deeply invested in Berlin's vibrant cultural scenes. The speakers shed light on crucial topics revolving around the evolution of club culture, experimental programming, and the role of cultural institutions in supporting displaced communities.
Panellist Insights
The insights from the panellists, including moderator BLEACH, Lutz Leichsenring, Tjioe Meyer Hecken, Ukai Ndame, AZIZ, and Yousef Hammoudah, shed light on the multifaceted nature of Berlin's cultural scene. Their experiences and perspectives provided a rich tapestry of ideas for navigating the evolving cultural landscape.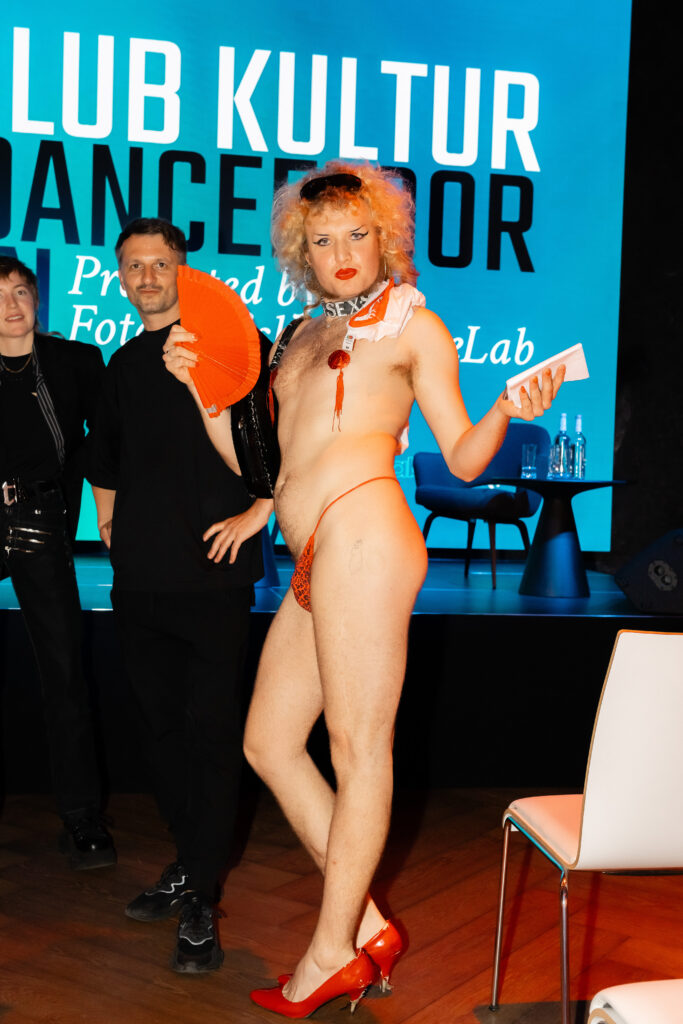 Learning from Dance Floors: Bridging the Gap
One of the first themes explored was the valuable lessons that can be drawn from the dance floor and club communities. Moderator BLEACH highlighted the inclusive and safe environments that clubs foster, a spirit that museums and art spaces could certainly benefit from.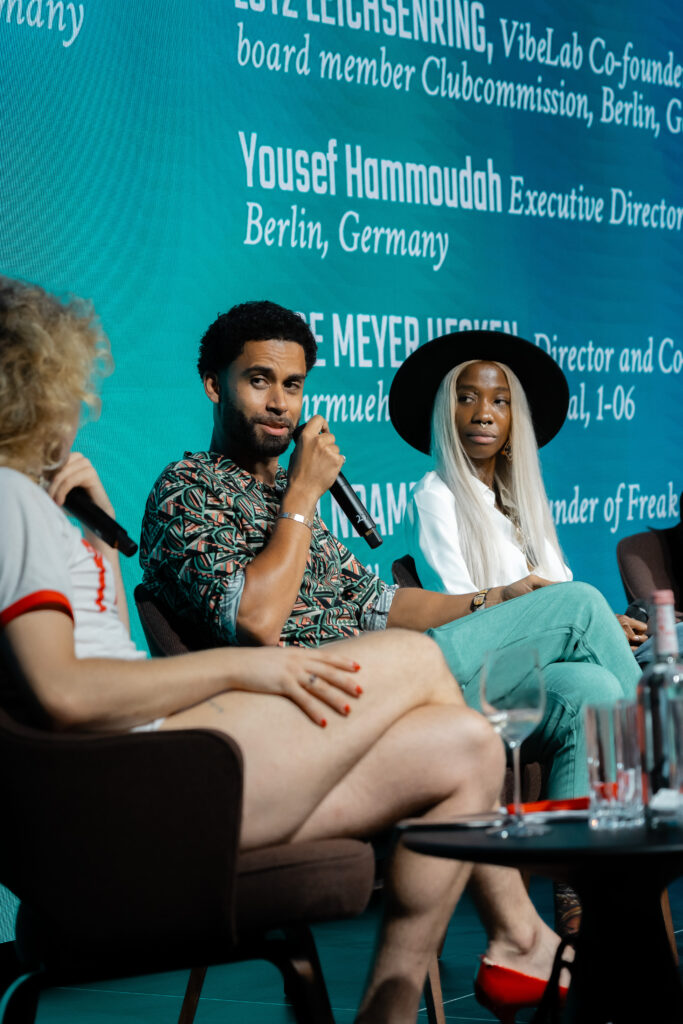 Nurturing Local Talent: A Shared Responsibility
The panellists delved into the importance of established institutions nurturing emerging local talent. They challenged the practice of consistently booking A-list performers, emphasizing the reciprocal benefits of supporting grassroots artists.
Supporting Displaced Identities: A Call for Inclusivity
The discussion further explored the notion of giving a platform to fluid identities often displaced by mainstream capitalism. The speakers echoed the need for cultural institutions to be spaces of acceptance, catering to a diverse range of voices.
Dialogue, Collaboration, and Community Empowerment
The panellists emphasized fostering dialogue and collaboration between cultural institutions, communities, and local governments. They believe this is a critical step towards community empowerment and positive change.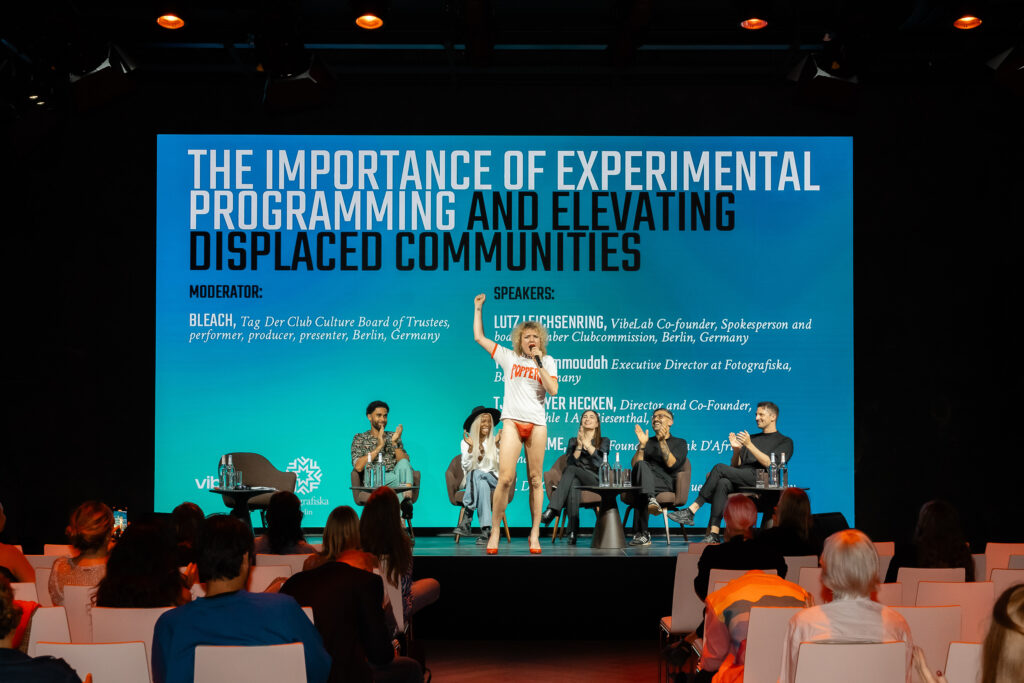 Inspiring Collaborations: Success Stories with Communities
The session provided concrete examples of successful collaborations between cultural institutions and local communities. These collaborations enriched the cultural landscape and helped uplift the communities involved.
Ethics in Gentrifying Areas: A Complex Challenge
A particularly sensitive topic was the ethical and social responsibilities of cultural institutions operating in gentrifying areas. The speakers tackled this challenge head-on, discussing strategies to ensure a positive impact on the community, such as creating free or low-cost open days, and including locals in the programming of the events.
Looking Forward: A Call to Action
As we reflect on this engaging discussion, we're reminded of our collective responsibility in shaping the future of Berlin's cultural institutions. We must continue to champion experimental programming and community empowerment, ensuring that Berlin remains a city that celebrates diversity, creativity, and inclusivity.
Stay tuned to read about the other international panel that looked at Club Culture As A Catalyst.