+++Update: Berlin's nightlife collectives stand together and announce Berlin Collective Action: Nightlife Emergency Fund
read:
< 1
minutes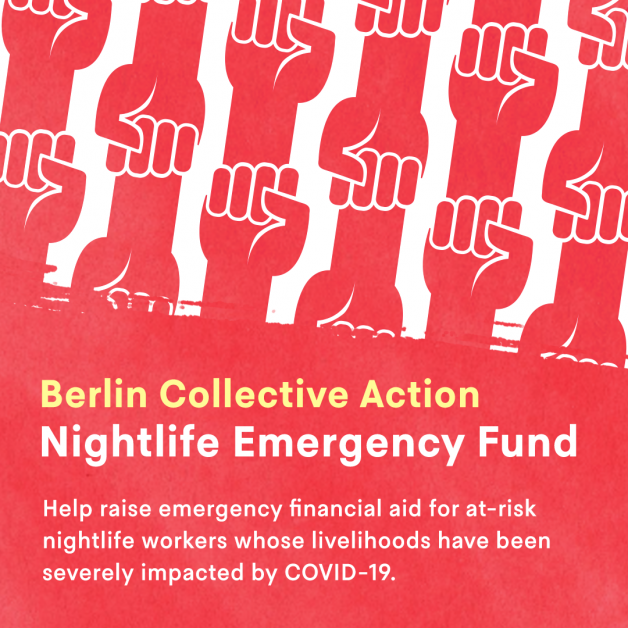 The emergency fund aims to provide financial aid to at-risk nightlife workers in Berlin — those whose livelihoods have been severely impacted by COVID-19.
Co-organisers include members of aequa, Berlin Strippers' Collective,
DOGMA, Host Aware, Lecken, POLY. Artists, Radiant Love, Room 4 Resistance, TS
Raver and TUF.
For more information and to donate:
https://www.betterplace.me/berlin–action-nightlife-emergency-fund16
https://www.clashmusic.com/news/berlin-nightlife-communities-launch-berlin-collective-action-nightlife-emergency-fund