Creative solutions to keep nightclubs in business
read:
2
minutes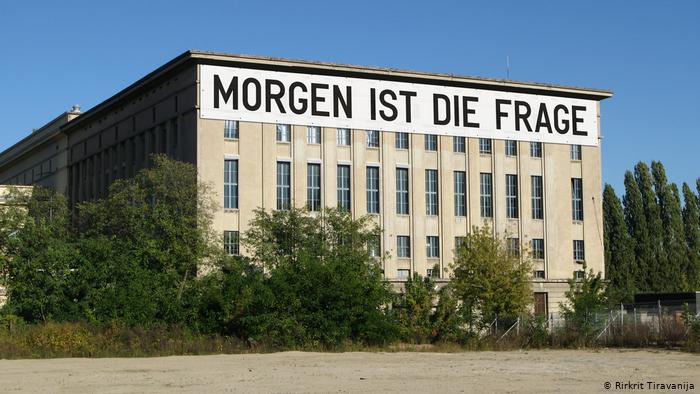 "Last week Global Nighttime Recovery Plan published its report, The Future of Dancefloors, stating "diversification of activities can be key" and cited the London venue Village Underground's pandemic adapted business model of a secure bicycle parking facility.
In Berlin, "financial help from the State only covers one or two months at a time, so clubs are being very creative. Comedy, music and theater events are planned and bar Sage Beach and the KitKatClub are working on a seated outdoor fetish festival," said Lutz Leichsenring of Berlin's Club Commission."
Berghain Exhibition
Spread across the dance floor, Berghain's vast Halle, two bars and even the bathrooms, the exhibition — fittingly for a city that has the highest density of artists in Europe — aims to be "a celebration of Berlin as a studio," said Christian Boros.
Among the 115 works, some such as Tacita Dean's commemorative postcard print for the year 2020 depicting shit falling from the sky and Ketuta Alexi-Meskhishvili's polaroids of cut flowers (the only work the artist could fit in around caring for her children during lockdown) refer directly to the pandemic.
Some artists mine their relationships with the venue: Couple Petrit Halilaj and Álvaro Urbano first met at Berghain and have hung an oversized pink paper lily over the very spot; He Xiangyu has a favorite corner at one of the bars next to which now stands a plaster sculpture of himself as a small boy about to open his first can of soda.
Berghain itself provides the canvas for works such as Cyprien Gaillard's engraving Land of Cockaign (made directly into the metal end panel of a toilet stall) and Emeka Ogboh's sound installation of Lagos street recordings plays through the club's sound system. 
And Berghain is not alone in turning to art to get the public back on its dance floors: Legendary gay club SchwuZ is also opening an art exhibition on September 9, a solo presentation of paintings by German artist Fausto.