Nightlife organisations are organising the night across the world
read:
4
minutes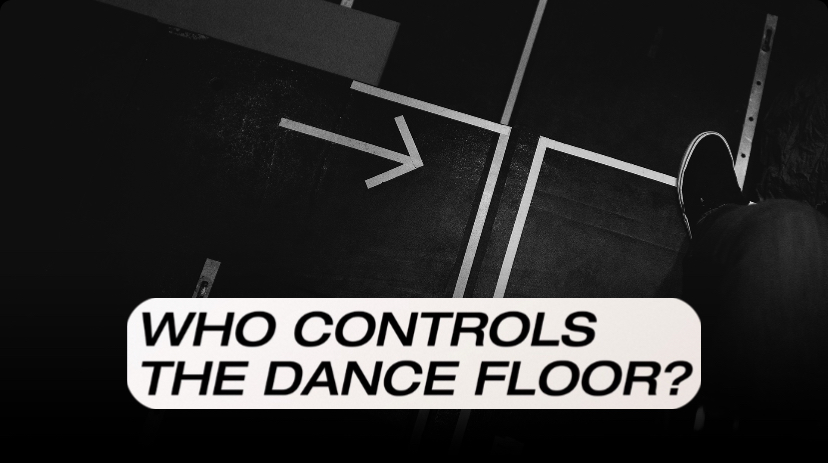 Board members from nightlife organisations from across the globe provided an update on one big issue and possible solution in their community: here is an overview from our meet the authors call that took place last week:
Germany, LiveKomm/ Marc Wohlrabe
Livekomm has worked to support clubs by convincing national and state governments to set up financial support schemes.
Quite big difference between states, for example Berlin and Hamburg are best set up in terms of support, but less willing to adopt tracing technologies as places like Stutgart
Most clubs are surviving on support programs, and therefore not pushing too hard to reopen. The hope is these support schemes will protect clubs into early next year.
Marc hopes by march/april there will be permissions for bigger open air events, is working on better systems to tackle noise, and trying to convince european networks to set up support programs for countries where the national government is not stepping up.
Tokyo, JNEA/ Tak Umezawa
Clubs were allowed to reopen at the end of June, with guidelines that made only around 35% capacity possible, obviously not sustainable.
The big issue they are working on now is lobbying to loosen the excessive distancing guidelines, since Japan, compared to many places, is not doing too badly in terms of cases
As in many parts of the world, japanese artists have gone online to perform, what's needed is a national system so Djs can more easily obtain licenses for recorded music. Currently it's impossible to monetise online performances without legal issues.
India, INCA / Aman Amand or Kenan
India is not in the best shape. has been in some form of lock down for 6 months, some states are opening up but infection rates remain extremely high so nightlife is a long way off.
Deli reopening at 50% capacity and other provisos like table service and temperature checks. Goa is opening.
Recently secured a meeting with the minister for tourism to create an SOP that can work for the nightlife industry and the gov. But it's baby steps at this point with infection rates still so high.
USA, NIVA/ Rev. Moose
NIVA was a pandemic induced creation. Funding is still the biggest need.6 months in without any national support solution the majority of independent venues and promoters are on the verge of extinction.
Save our Stages campaign has been very successful in raising awareness, and has plenty of support in congress. However the government is currently too dysfunctional to pass legislation, so action is not forthcoming.
Considering the uncertainty, the most cost-effective solution for our members is to stay closed. We are continuing to lobby for financial aid, successfully on a city level in some areas.
The formation of this organisation and others like it will really help the rebuilding process.
Australia, ALMBC / Phil Brown
"Another new organisation, just over 2 months old, ALMBC is repping the whole supply chain of live music as well as venues and events, focusing on grass roots level.
The biggest challenge is funding, the national arts package was announced months ago but as yet nothing has reached anyone.
A poll they undertook shows 70% of venues won't last another 6 months without aid.
ALMBC have established fortnightly meetings with the government to impress the urgency and build bridges between industry and gov.
Disparity in state restrictions and border closures have created serious challenges for the events industry. Inconsistencies in how border closures are enforced, for example exemptions have been granted to professional sports players but not musicians. The ALMBC are working on a breakthrough on that front now.

Guidelines vary so much between states, and week to week, they have established a national gig-read dashboard, central point for information on restrictions, data, border closures, all over Australia, that are relevant to events, nightlife and the music sector.
UK, NTIA/ Michael Kill
"When bars and pubs were allowed to reopen in July, nightclubs were excluded. Let Us Dance campaign was launched, pushing DCMS (cultural department) to understand the value of nightclubs in UK culture. Had to fight contentiously alongside AFEM and celebrities etc to ensure the 1.57 billion arts relief package was accessible to club spaces too.
The NITA commissioned a science based independent assessment on the reopening of dance floors from the institute of occupational medicine, this, alongside data about the looming reality of mass closures and collapse, fortified the industry's position and arguments with the government.
Government is now finally at a point where they are willing and keen to step up. Got there by creating a clear narrative about the immediate future, eg illegal raves aren't going to disappear, they are likely to now head inside with the change in weather, making it all the more urgent to provide regulated alternatives, backed by scientific evidence, to transition into reengaging the industry at some level, even if it's only to break even."
Andreina, on the overall purpose of the Global Nighttime Recovery Plan
"The purpose is to connect themes and get questions answered. We must not forget there is a broader precedent here, the disappearance of clubbing spaces and business over the last 15 years, which has been accelerated by this crisis.We can't forget this was an ongoing problem, and we must use this opportunity to put nightlife policy on the radar, dispel any ambiguity, bring data to the forefront so policymakers can better understand what these spaces are for and what they need."
"We aim to find the balance between harm reduction and saving spaces. Socialisation will continue to happen anyway, so better to regulate it, and create controlled environments. We must readdress the role of police, and find ways to de-escalate situations without violence or police involvement and increase trust in the music and event industries"
Belgium, Robbe van Bogaert, chapter contributor, discusses the work of his organisation Vibecare:
Vibecare launched 2 years ago, in recognition of a need for venues and promoters to take better care of the positive experience and safety of their customers.
It combines 3 key areas of knowledge: crowd management, atmosphere management and body language, the latter even more relevant now due to widespread adoption of masks.
5 stages to consider:
1) Pre arrival and arrival. Who is in front of your building, what are they wearing, what information do people need before they arrive?
2) Inside the venue. How will staff behave?
3) Circulation. How is movement controlled inside your venue? Are you creating queues? How can you make movement smoother?
4) The exit process. What feeling will you leave your customer with so they want to return? What communication do you pass on to ensure they respect the neighbours?
5) Outside the venue. How will people make their way home? Are there staff on the streets to address noise levels and help people disperse in a vibe-positive way?
What chapters are coming next?
24 hour activity
Rise of nighttime governance
Financial and other forms of support for individuals and businesses
Data gathering and model sharing
Know of any good case studies in your area that relate the above?
Tell us about it at jess@vibe-lab.org