Moving with resilience: Queer Nightlife and Covid-19 (Part II)
read:
4
minutes
Learn more about Joaquin Gutierrez and Mimi Tempestt.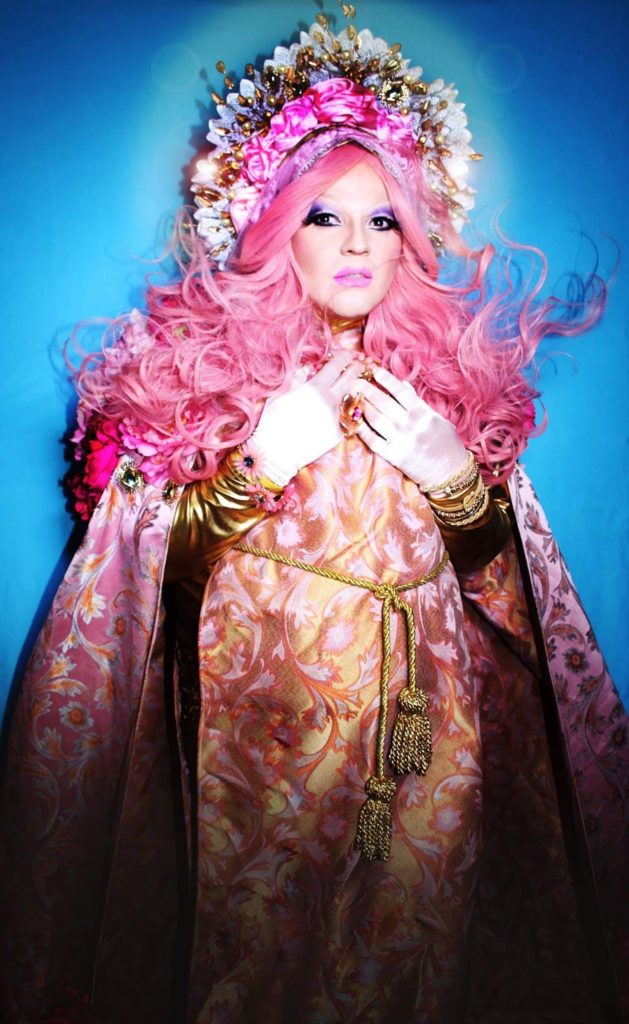 For queer people in nightlife, coming together means way more than bodies in a room, whether we can spread them six feet apart or not. Our culture is where we conduct business, connect with our chosen families, utilize our energies and create community. Historically, queer nightlife has been a social and cultural safe haven for many walks of life, enabling queer communities to continue fighting battles of past and present. Our community is more than a place for underground subcultures to perform within, it is where countless bodies connect, seek solace, and attain peace—together.
This is the second article of our queer nightlife series. Read the first here.
Joaquin Gutierrez, is a Los Angeles-based Community Sexual Health Organizer and LGBTQIA+ Event Coordinator. He believes Mexican queer/trans/non-binary nightlife culture is vibrant, resilient, hard-working and innovative. The stories of this community must be shared as a form of resistance to the oppressive factors that Mexican culture implicates on us as Queer beings.
Back in March, President Andrés Manuel López Obrador of Mexico severely downplayed the unforeseen impact COVID-19 on the country and its residents. Although criticism against the president forced local government officials to take their own precautions, mandating proper quarantine restrictions has been a concern for citizens as the number of cases steadily rise.
Self-proclaimed "Tijuana Royalty", party promoter La Coloreteada, spoke honestly about Mexico's response to the virus and its effect on their community.
"Unfortunately due to the heavy corruption that plagues Mexico, not every bar initially had to comply with the shutdown. Those that have associations with local police were allowed to remain open on March 21 and hosted parties. This is where I found out about the first death in the Tijuana nightlife community due to COVID-19. One of the bartenders from those bars that remained open died from the virus."
The encouragement by Mexico's president for citizens to carry on as usual, and early failure to implement restrictions in Mexico, has led to the creation of underground parties that sees nightlife communities intertwining regardless of gender and sexual orientation.
"Youth, ages 18-23, threw underground parties. These parties that see queer and hetero nightlife come together are hosted by Los Chicos 'it' el modelito, la bonita. These are young people that have money, privilege and access. For so many queer partygoers, this becomes the only answer as to where to party, even if it means sacrificing some of the safety that comes with attending queer-specific spaces. For the time being, I foresee underground parties and raves becoming more and more popular."
The underground parties are more intimate, but are often shut down by local police. Quite frequent until a month ago, they have gradually slowed down as COVID-19 cases rise throughout Mexico.
Despite the police shutting down underground parties, La Coloreteada expressed possibilities during the pandemic for their community to expand notions of queerness and connectivity. A new queer collective in Tijuana called The Color Kidz consists of artists and performers from Tijuana and San Diego put together by La Coloreteada, with goals to promote safety in their queer community. Currently, The Color Kidz collective focuses on establishing safety guidelines such as providing masks and creating hand sanitizer for partygoers in future events.
Queer nightlife around the world upholds safety and health standards, utilizing harm reduction strategies to keep patrons safe. From STI prevention to COVID-19, The Color Kidz' mission reflects the internal frameworks that are essential within all queer communities. "Mask for Mask", their next party concept, plans to enforce all COVID-19 safety and health guidelines from across the globe. Starting in April with digital parties, they are actively planning steps to continue outside of current climates.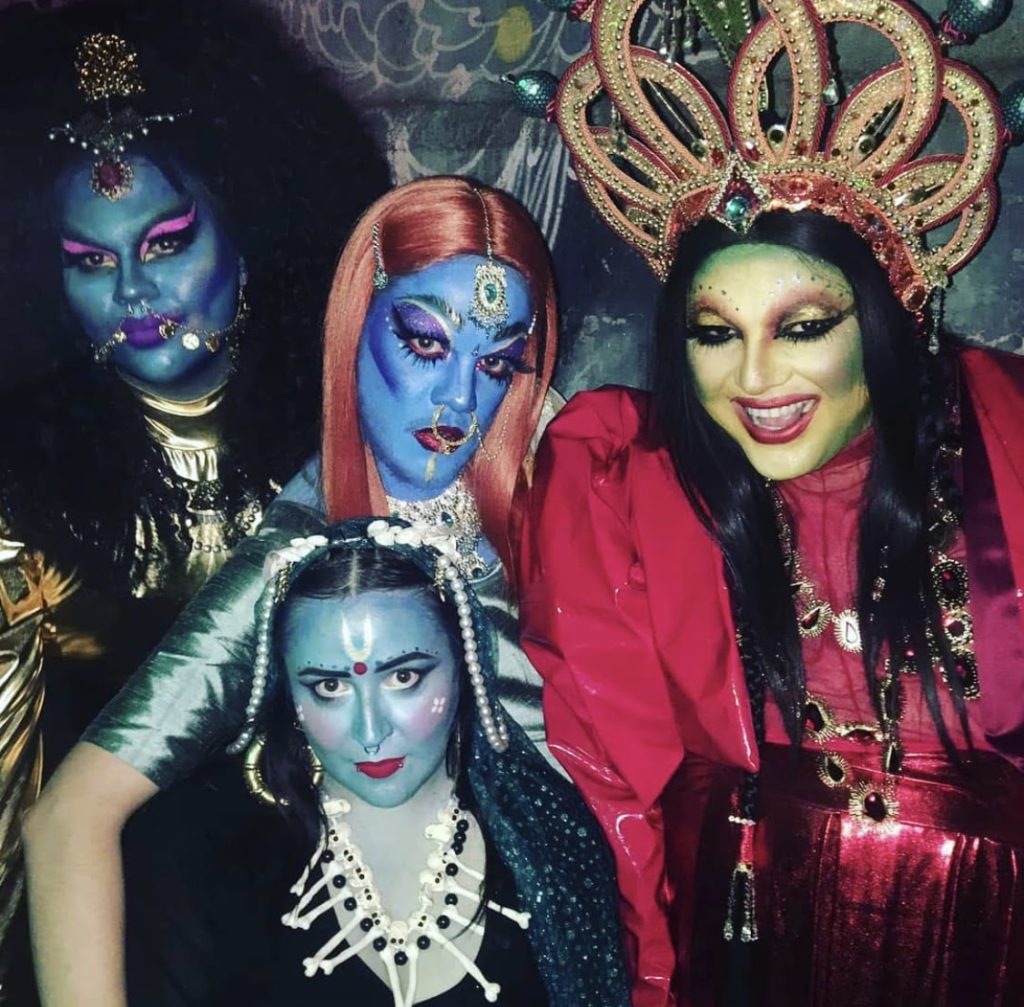 From Tijuana to Guadalajara, Jalisco, the future of the queer community in Mexico calls to question what steps for survival are necessary, leaving people in different socio-economic and social levels of the community scrambling to do what's best for themselves.
Negra Conda is a trans woman, drag queen and visual artist from Guadalajara, Jalisco, MX. Prior to actual shut downs, she showed up to a party with a protective mask and was made fun of for taking health precautions. After finding out that all her events were cancelled, she began using the money she has saved for her breast augmentation surgery to survive.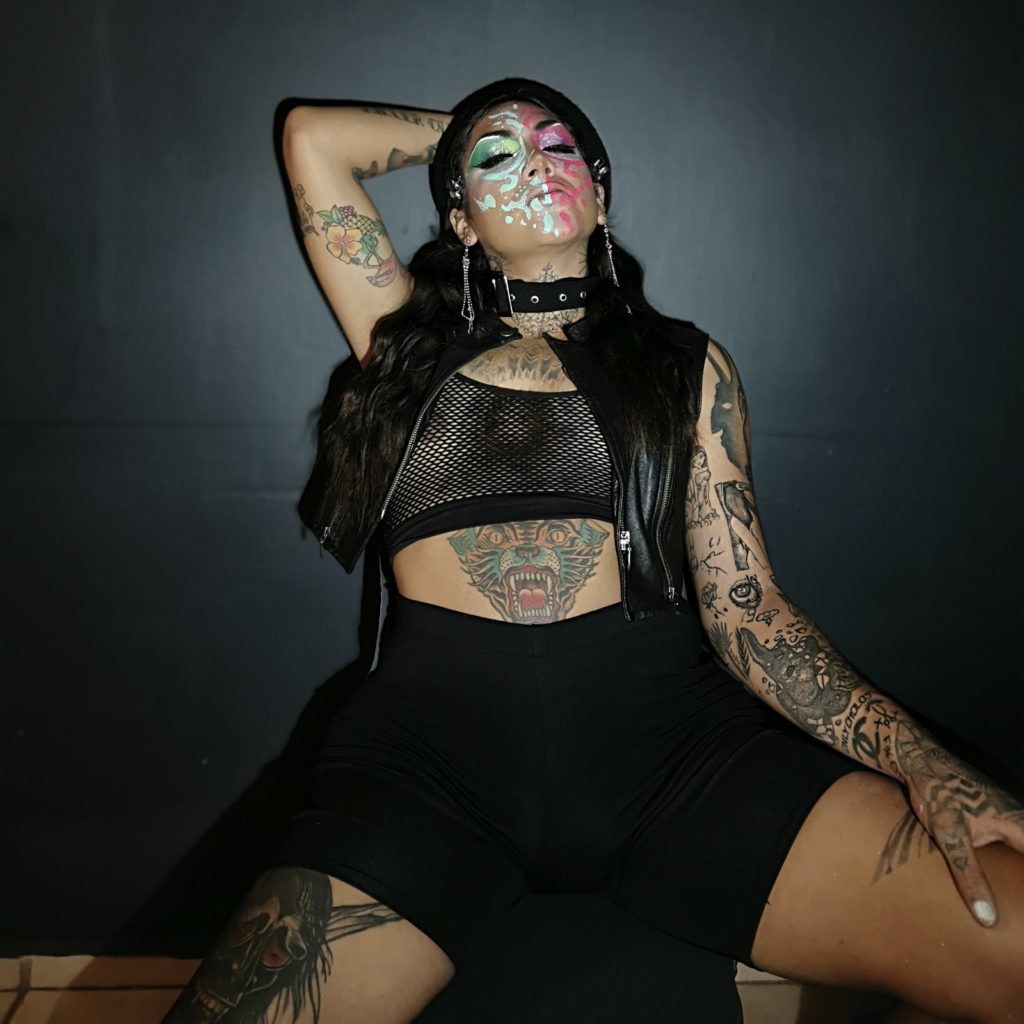 "Because I'm an entertainer, my livelihood depends on me actually entertaining. All my life is involved in entertainment and nightlife. Like a dog trainer has a place to train dogs, I don't have a space where I can do what I normally do. I don't have anything. I don't have a mirror, I don't have the lights. I'm super limited. I'm using the money from my surgery to pay for hard costs and day to day expenses."
Although she had money set aside for her surgery, she reflects on the reality that others may be really suffering in these circumstances. Joking to her friends: "From now on, I'm going to have money put away for my surgeries and money put away for a global crisis!"
Through the laughter, she pinpoints how this crisis has left her feeling a little isolated from her community in other areas of Mexico, who have made different decisions in order to survive; choosing sex work in the height of the crisis:
"If there was a pyramid of people like me [trans women], I would be at the bottom. I'm not a sex worker. I don't sell my body, and because of that I can't work. Some of my friends, they can serve clients and make money, but I cannot because I don't do that kind of work."
In the future, to support her community and to supplement her livelihood, she imagines more business-like interactions that will ensure proper compensation and visibility for trans women and drag performers.
"I do things from the heart, and sometimes people don't return the favor. I want contracts. If I do something or help somebody, you will have to do something in return for me in equal value."
Negra Conda speaks to all of our feelings, and all of our concerns. We wish to live in a world that doesn't push our needs to the wayside.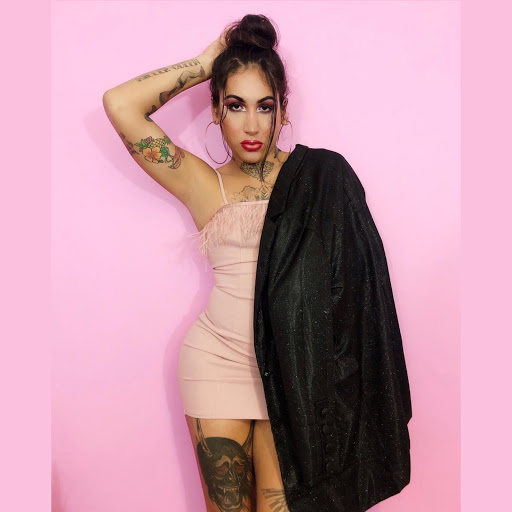 There is more work to be done. But we are actively moving through this time of COVID-19 with hope in our hearts, reaching out to keep our communities together. In that spirit, please share your stories and experiences! They are all valid and so vital for other queer people—and anyone in nightlife—amidst these chaotic times. All of our participants shared their experiences with their own narratives, viewable in full here. We are continuing to gather experiences to keep this project going, searching for queer nightlife individuals who play active roles in their areas' communities.
Please reach out via queers.in.covid@gmail.com.
Joaquin Gutierrez is a Los Angeles-based Community Sexual Health Organizer and LGBTQIA+ Event Coordinator, who conducted and translated Spanish-language interviews.
Mimi Tempestt, Los Angeles native based in Oakland, CA, scholar, creative artist, and queer community activist.