The G20 Think Tank (T20) references Voices Of Creatives 
read:
< 1
minute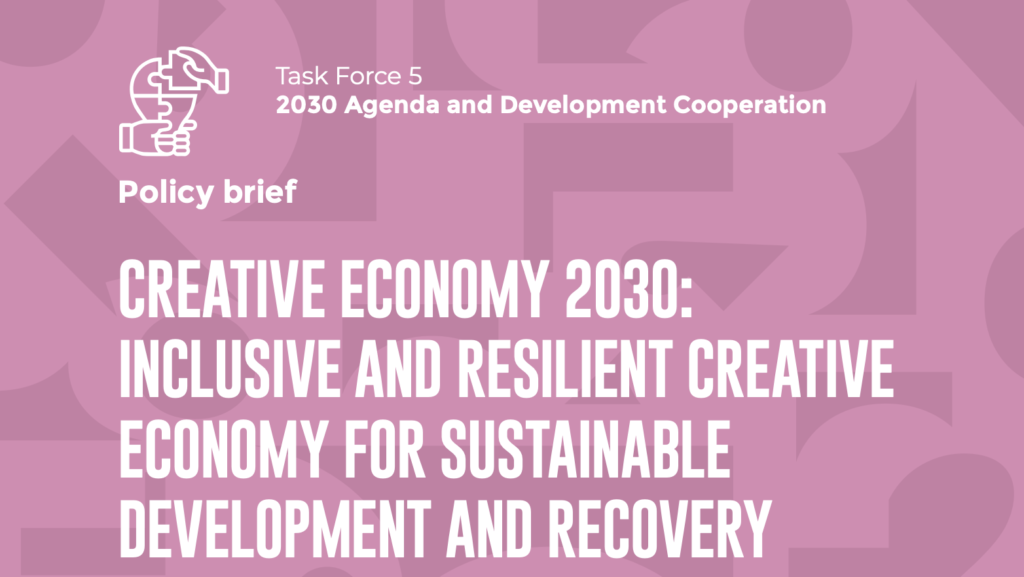 The research report "Voices of Creatives" conducted by VibeLab for GIZ, has been referenced in a recent policy informing report by the G20 Think Tank. The policy brief advises governments to recognise culture and creativity as an integral part of wider agendas. 
'We urge Governments to recognise culture and creativity as an integral part of wider policy agendas (…). We recommend to include culture, cultural heritage and the creative sector in national and international post-pandemic recovery strategies, recognising that international cultural exchanges depend on strong cultural and creative actors in all countries.' G20 Italy, Rome Declaration of the G20 Ministers of Culture July 30, 2021"
"Before the pandemic, the creative economy was growing rapidly and generating new jobs in every region of the world, predicted to account up to 10 per cent of global GDP by 2030.
The crisis has brought this exceptional growth to a standstill, exposing the fragility of a sector dominated by micro-businesses, informal work practices and few tangible assets. Lockdowns have also highlighted the importance of cultural and creative activity in maintaining individual well-being and community resilience.
Our contention is not that the creative economy needs public subsidies to resume its previous growth. It does however require governments and multilateral organisations to recognise and address constraints and regulatory structures that have failed to keep pace with the rapid evolution of the sector.
Another priority is to rebalance the glaring asymmetry between the growing power of transnational digital platforms and those who have created much of the content on which their prosperity rests."
Read the full report here