+++UPDATES: Watch this Space – Global Nighttime Recovery Plan ??
read:
< 1
minutes
From lockdown to long-term, cities are asking how we re-envision urban systems to coexist with the ongoing threat of COVID-19. Those new visions must extend into—and through the night.
With the support of our network, VibeLab is developing a global nighttime recovery plan. This plan will utilise case studies to present workable solutions for cities of many sizes, geographical and economic contexts, and multiple models of nighttime governance.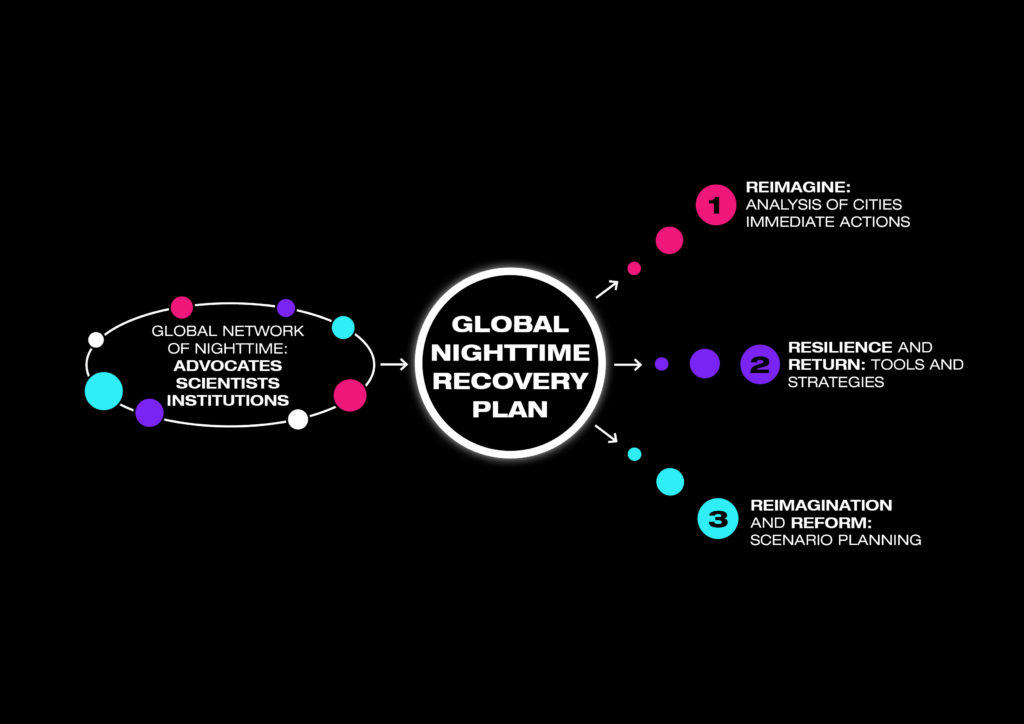 Interested in finding out more?
Please reach out via our interest form which is live until May 15th, or direct questions to hello@vibe-lab.org.
VibeLab is actively seeking:
partner cities to participate in case studies
development support from funding partners
community input
In the coming weeks, VibeLab will host conversations to inform strategy and resources that can be adopted worldwide. For more background and team info head here.
Sign up to the regular Nighttime Newsletter dispatch, with updates on resources, tools and news.
Check the global nighttime advocacy map to see what organisation is working to save nightlife near you.
And stay up to date with global night time industry news below.