+++UPDATE: Call for local strategies- Global Nighttime Recovery Plan
read:
3
minutes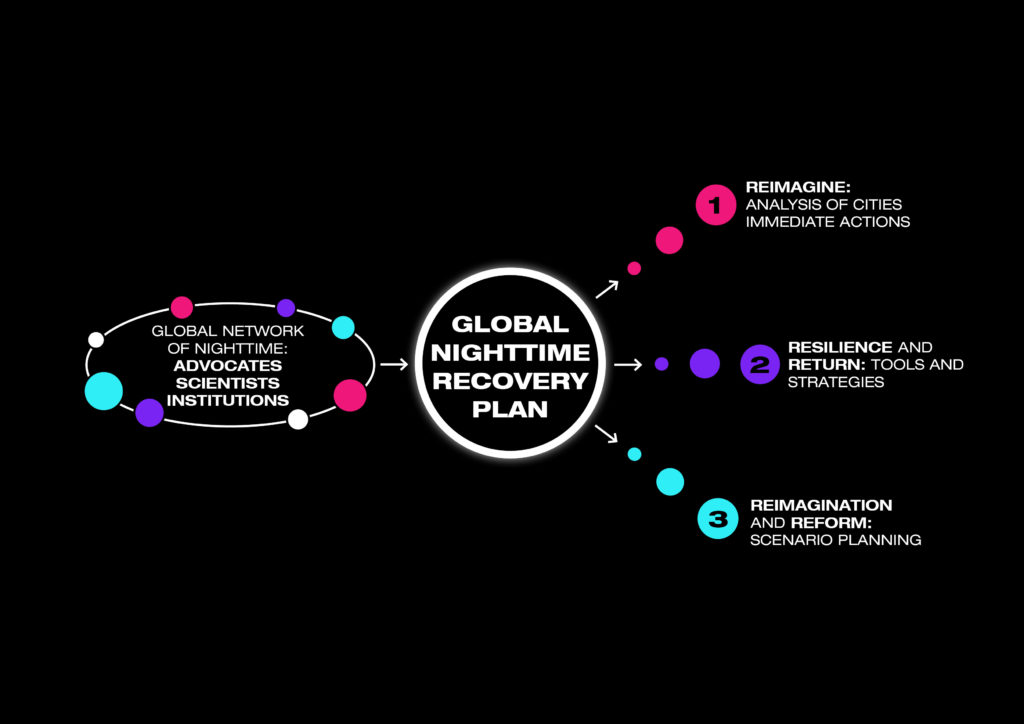 From lockdown to long-term, cities are asking how we re-envision urban systems to coexist with the ongoing threat of COVID-19. Those new visions must extend into—and through the night. At VibeLab we are seeking local strategies, global best practices, and development support as we work on producing a Global Nighttime Recovery Plan.
Background
The COVID-19 pandemic has thrown nighttime economies and cultures into uncertainty across the globe. Cultural, community, and economic activity at night is essential to a city's vibrancy and productivity, and supports numerous local and international industries: The nighttime economy is the UK's fifth-largest industry. It supports almost 300,000 jobs and is responsible for $35bn in total annual economic output in New York City. One subset of the NTE alone—club culture—draws 3 million tourists to Berlin each year. But in an era of limited public and communal gathering, nighttime industries are particularly vulnerable. As cities worldwide begin to shift from lockdown to longer-term solutions, we must re-envision how urban systems coexist with the ongoing threat of COVID-19—and those systems must extend into the night.
Opportunity
Nighttime industries worldwide are facing unique priorities and pressures, but they are also led by strategic problem solvers, creative minds and DIYers, and collaborative, resourceful organizers. These cross-sector leaders, when mobilized, can be key to a city's emerging stronger and more resilient than before. Considering both spatial and temporal dimensions of a city—ie, 24-hour city planning—will be key to designing necessary social distancing into urban life and spaces.
In recent weeks, VibeLab has initiated a global dialogue among various expert groups including night mayors and commissioners, scholars and academics to exchange knowledge and support each other.
Planning for Recovery
With the support of our network, VibeLab is developing a global nighttime recovery plan. Developed in discussion with public health leaders, urban designers and planners, nighttime industry leaders, and drawing from nighttime cities and other industries implementing strategic recovery measures, the plan will cover a comprehensive timeline:
1. RESOLVE: Analysis of cities' immediate actions to contain COVID-19 spread – where most stakeholders are today
2. RESILIENCE and RETURN: Tools and strategies to shape recovery
3. REIMAGINATION and REFORM: Scenario planning to define the next normal
This plan will utilize case studies to present workable solutions for cities of many sizes, geographical and economic contexts, and multiple models of nighttime governance.
Our thinking, like yours, is evolving from day to day, and we cannot yet predict when each city will restart its life at night. But it is certain that the decisions that cities and organizations make in the coming weeks and months will shape the outcome of this pandemic—and the strength of nighttime industries for decades to come.
Get Involved
VibeLab is actively seeking:
partner cities to participate in case studies
development support from funding partners
community input
In the coming weeks, VibeLab will host conversations to inform strategy and resources that can be adopted worldwide. Please reach out via interest form through May 15, or direct questions to hello@vibe-lab.org.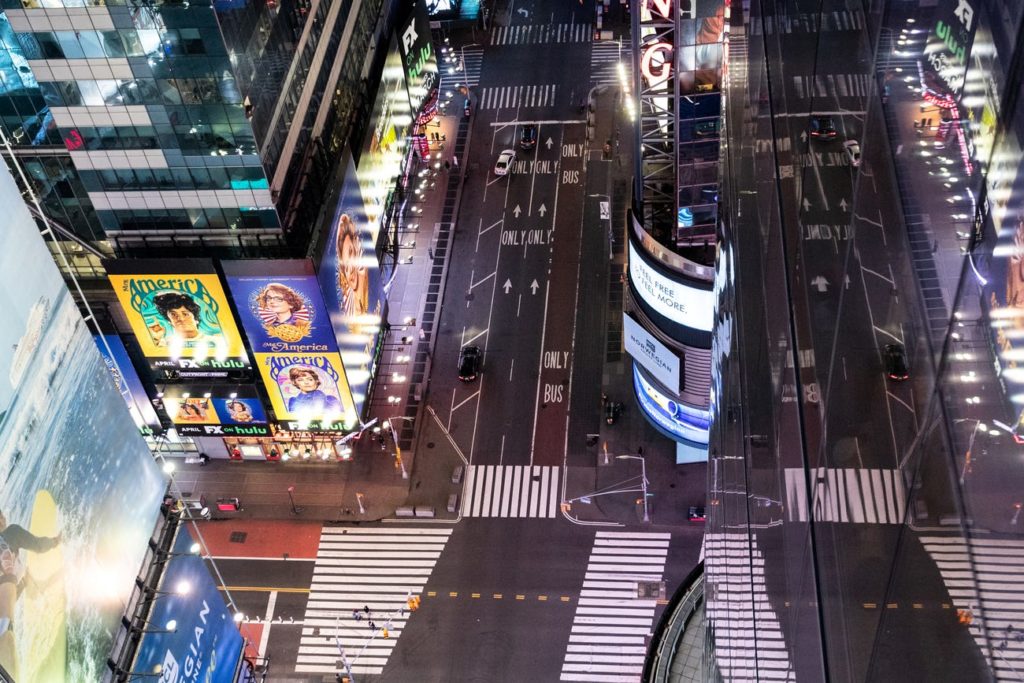 Team
Berlin Clubcommissioner Lutz Leichsenring + former Amsterdam night mayor Mirik Milan are co-founders of VibeLab, which engages, connects, and counsels cross-sector stakeholders to keep cities vibrant and flourishing after dark. VibeLab has consulted on the formation of nightlife offices and commissions in London, Madrid, New York, Tokyo, Vienna, Los Angeles, and more, and continues to facilitate idea exchange and implementation for communities, institutions, government agencies and brands worldwide.
Julie Donofrio is a planner, urban designer, and managing director of PennPraxis at the University of Pennsylvania's Weitzman School of Design.
Michael Fichman is a city planner, researcher and lecturer at PennPraxis at the University of Pennsylvania's Weitzman School of Design. He is also a nightlife organizer and musician, and is an Emerging City Champions fellowship recipient for his work with 24HrPHL.
Diana Raiselis is a German Chancellor Fellow with the Alexander von Humboldt Foundation, researching the role of nightlife in sustainable cities. She is a founding member of the Los Angeles Nightlife Alliance.
Andreina Seijas is a Venezuelan researcher and international consultant in nocturnal governance and planning. She is currently a Teaching Fellow, Research Fellow and Doctoral Candidate at the Harvard University Graduate School of Design.
Would you be interested in finding out more about a Global Nighttime Recovery Plan?
We have developed a survey in order for you to register your interest, take part, stay up to date or plan development.