VibeLab's Nighttime Lab at SXSW spotlit Austin's independent scene.
read:
2
minutes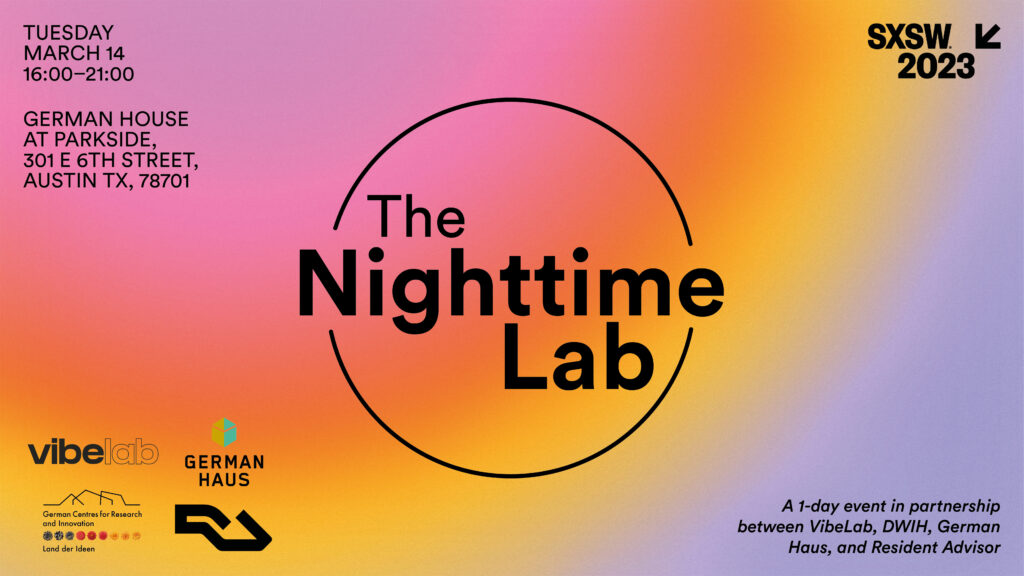 Event Review:
Last month's Nighttime Lab program at the South by Southwest (SXSW) festival in Austin was a resounding success, showcasing the efforts of cultural producers to preserve independent culture in the face of rapid real-estate development and expanding displacement in the city.
From online radio stations to regionally focused record labels, clubs, intimate warehouses, and renegade-style events, these spaces and parties provide essential community connections and platforms for the expression of the diverse cultures that call Austin home. These spaces and communities innovate Austin as much as the tech startup down the street and provide the essential social infrastructure that often centres marginalized communities.
The program was made possible by the collaborative efforts of the German Center for Research and Innovation (DWIH) New York, German Haus, and Resident Advisor who partnered with us at VibeLab to bring the Nighttime Lab to life.

The City of Austin, developers, residents, and platforms like SXSW benefit greatly from the presence of these spaces and groups to "keep Austin weird," a slogan that has become synonymous with the city's unique culture. However, the increasing pace of development threatens to make this statement a thing of the past, which is why Austin's leadership must connect with grassroots groups to find ways to preserve these spaces and provide resources for their operations and community safety/accessibility. By doing so, Austin can continue to thrive as a diverse cultural destination, keeping the city attractive, unique, inclusive, and economically sustainable for all its residents and visitors.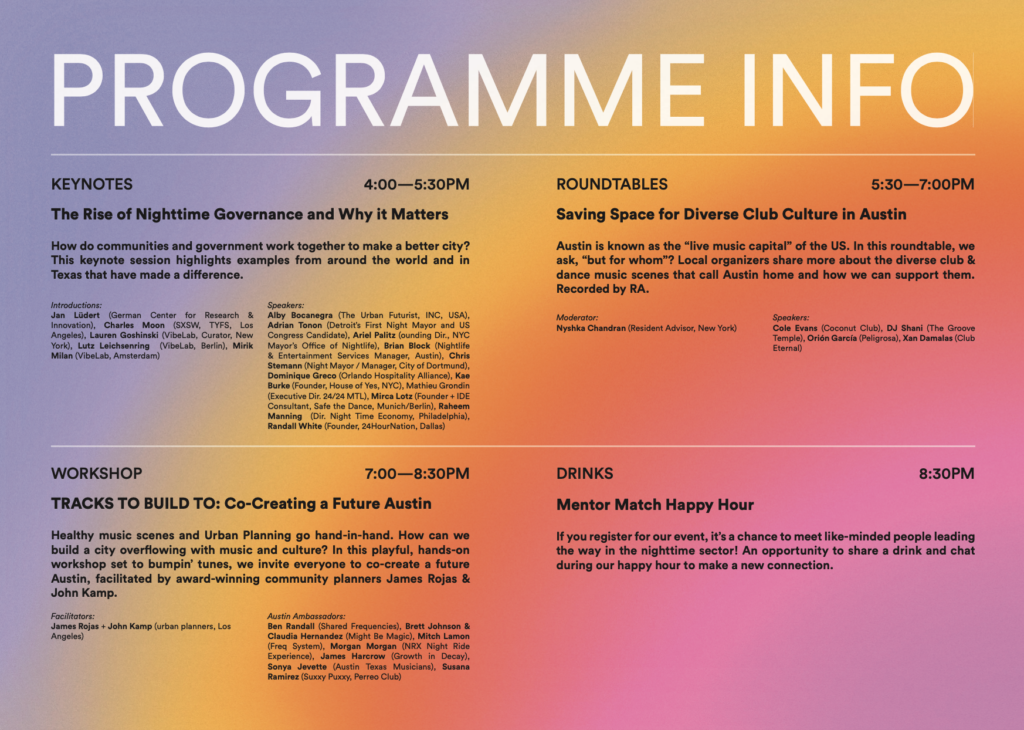 KEYNOTE
4:00 – 5:00 pm
The continuous rise of Nighttime Governance, and why it matters
How do communities & government work together to make a better city? This session platforms a series of keynote presentations highlighting examples of Nighttime Advocacy from around the world and in Texas that have made a difference.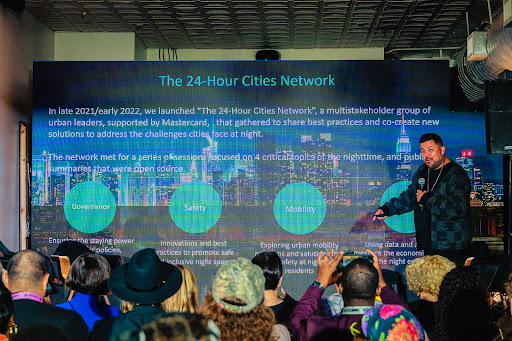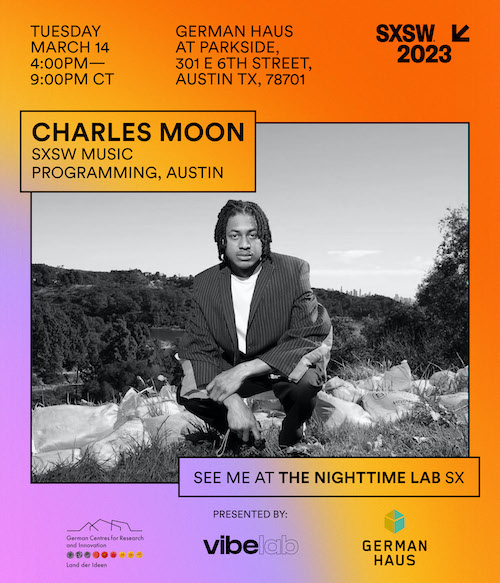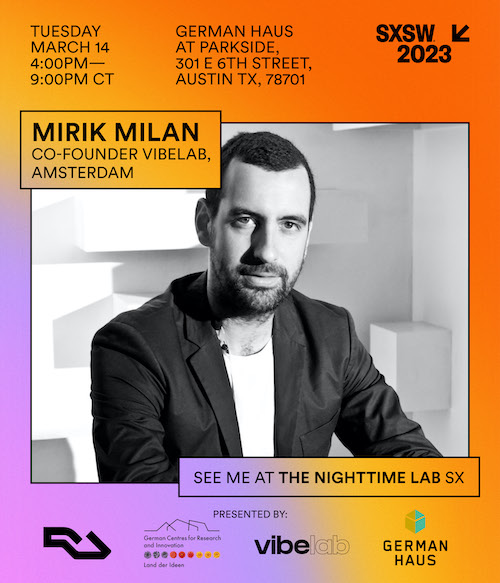 Followed by presentations from: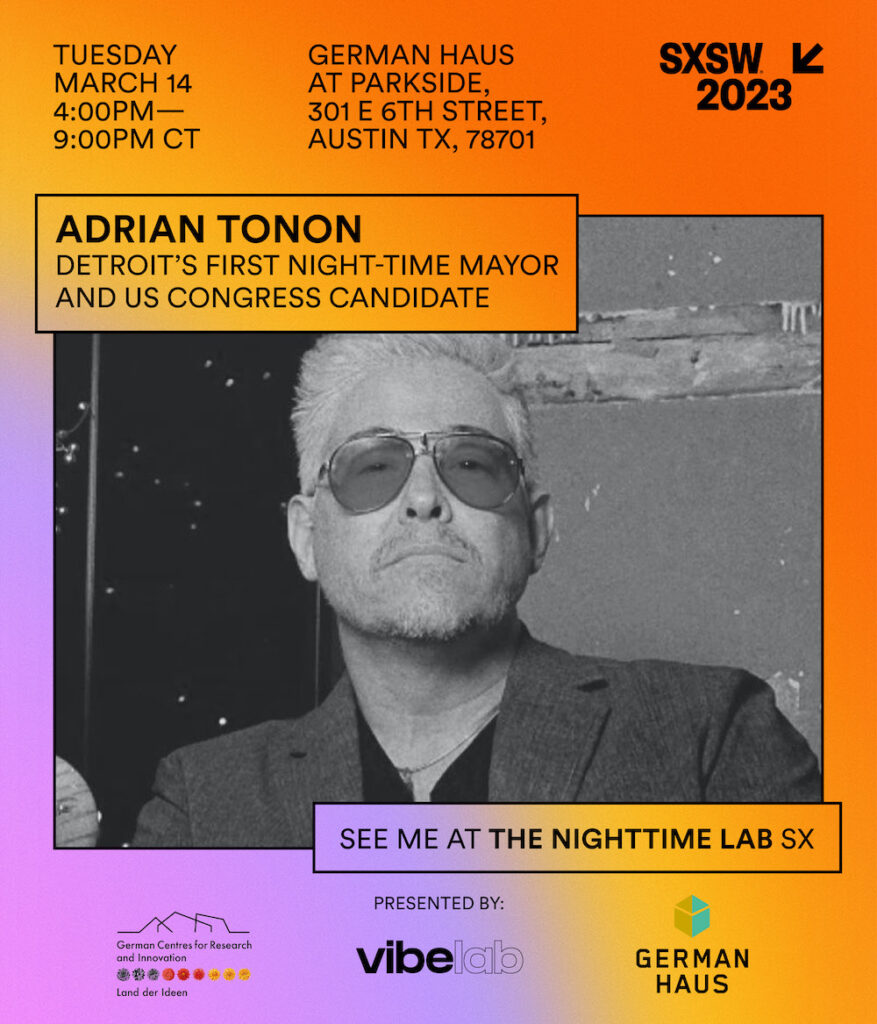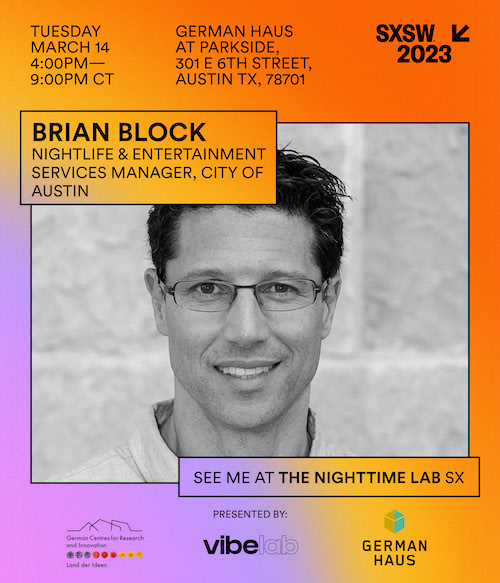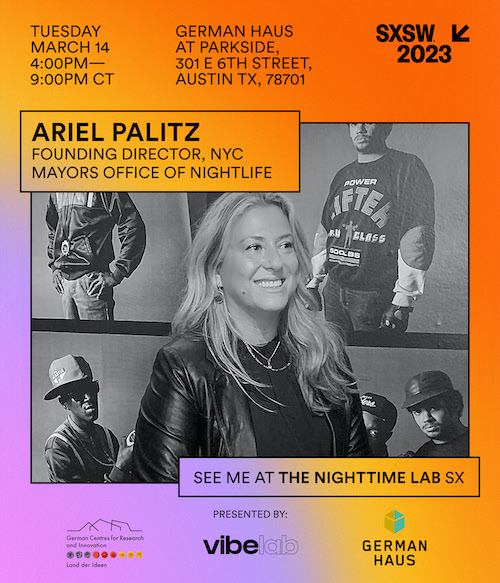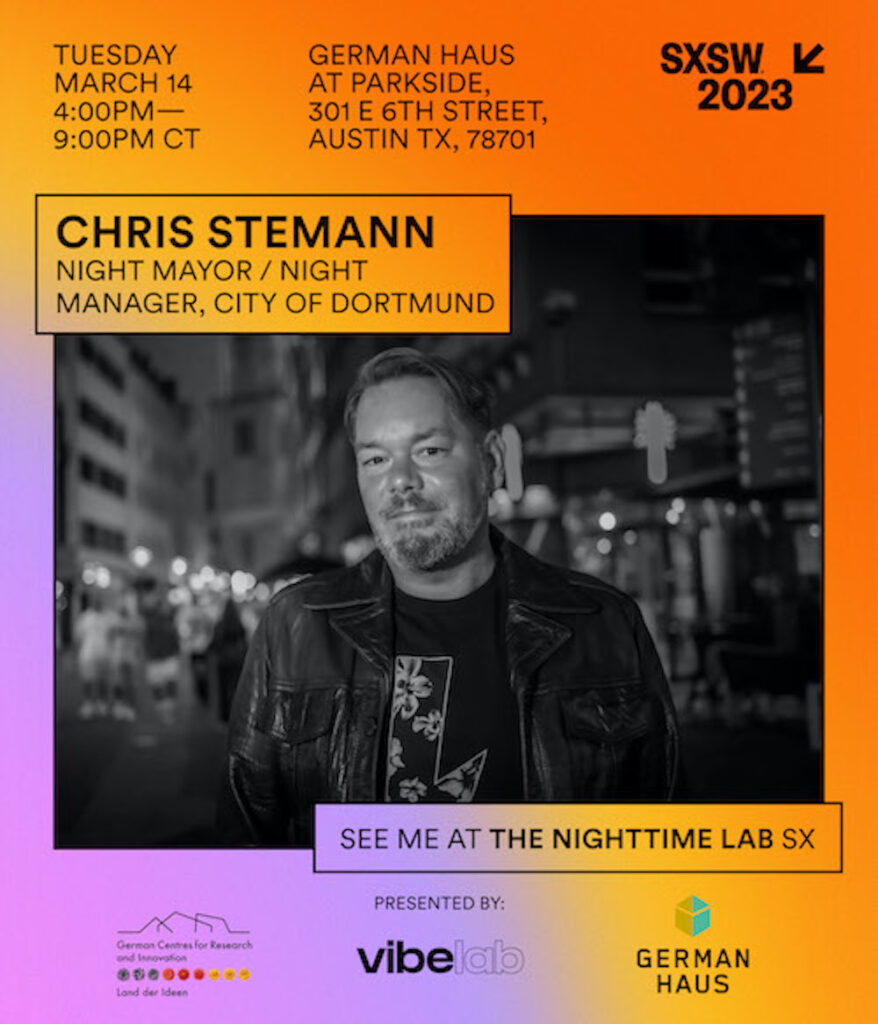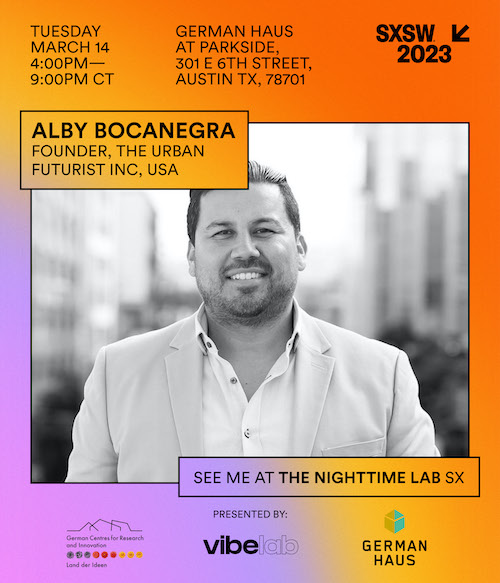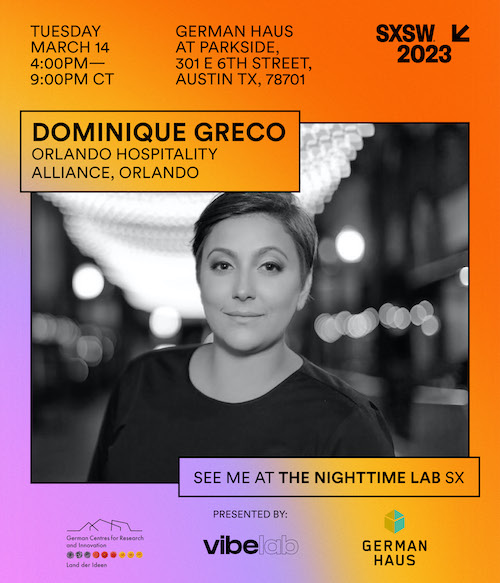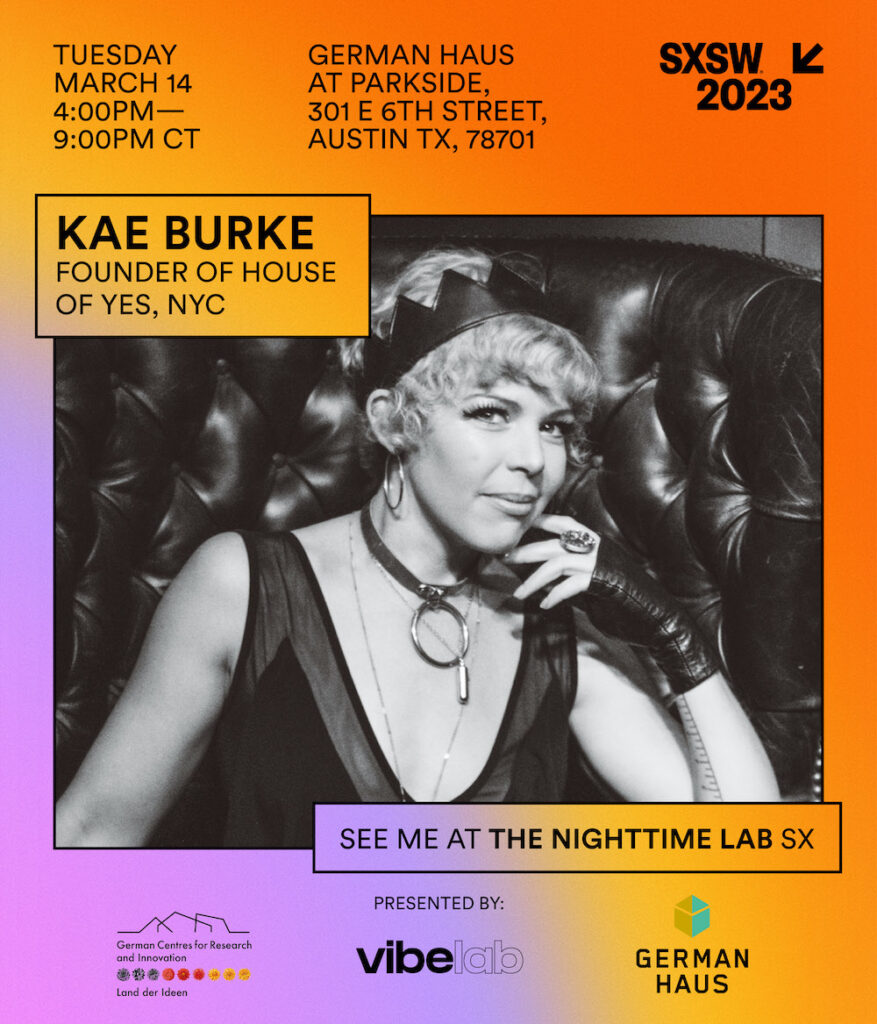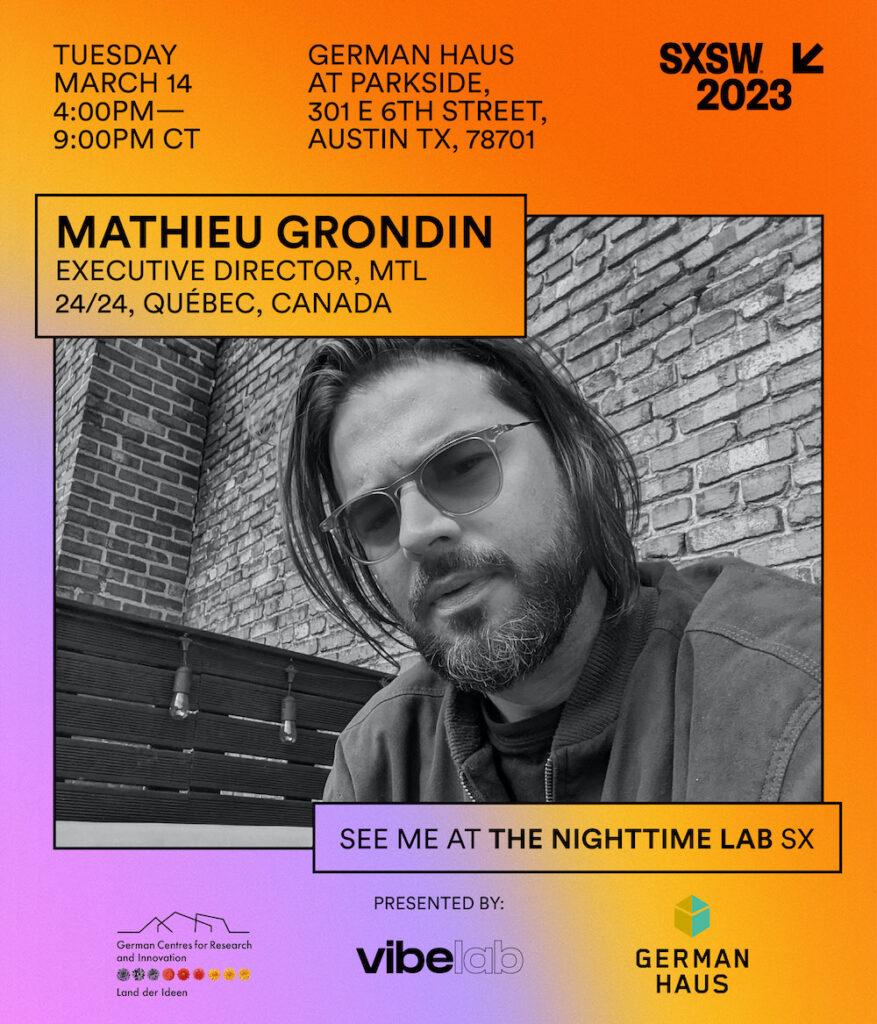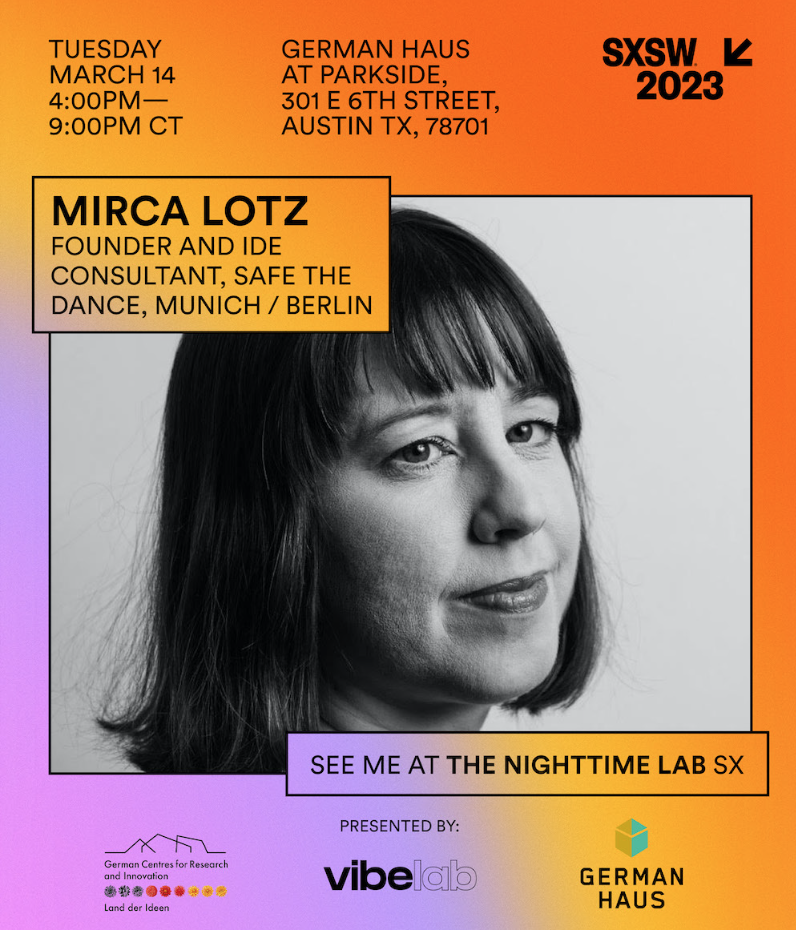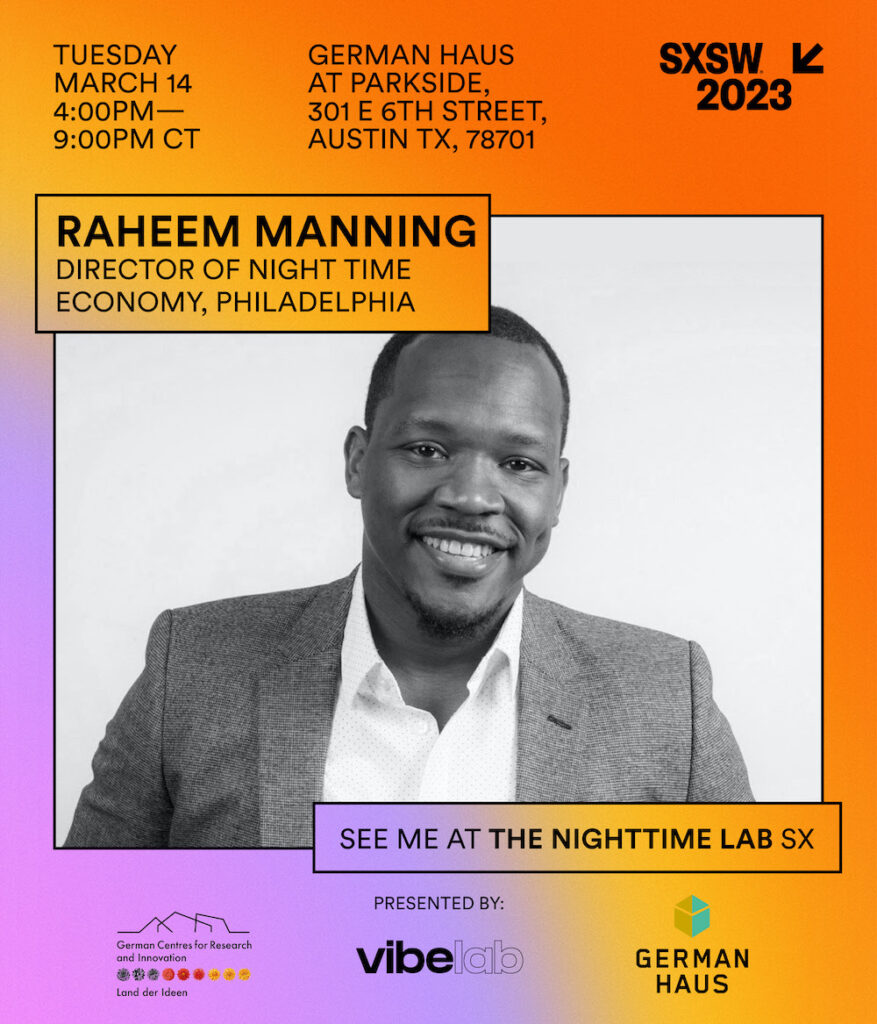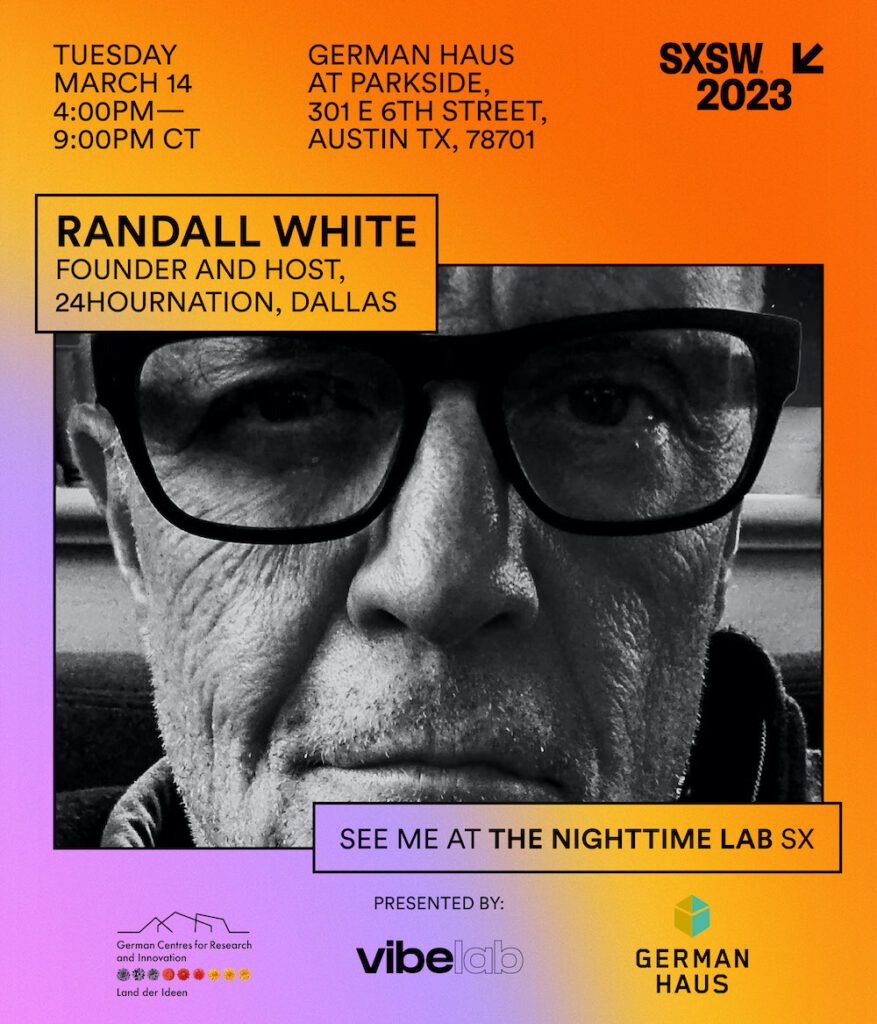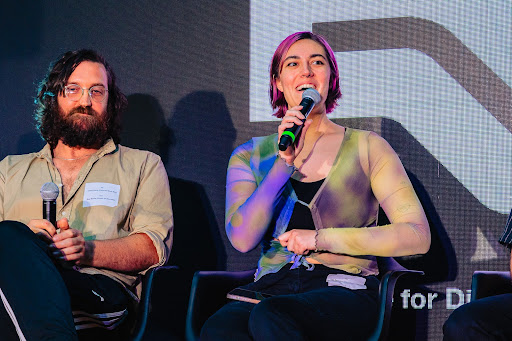 Roundtables
5:30-7.00 pm
Saving Space for Diverse Club Culture in Austin
Roundtables
5:30-7.00 pm
Saving Space for Diverse Club Culture in Austin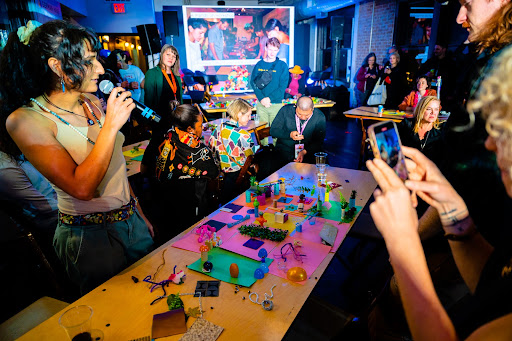 Healthy music scenes and Urban Planning go hand-in-hand. How can we build a city overflowing with music and culture?
In this playful, hands-on workshop set to bumpin' tunes, we invited everyone to co-create a future Austin, facilitated by award-winning community planners James Rojas & John Kamp.

including Mitch Lamon (Freq System), Morgan Morgan (NRX Nightride Experience)
Drinks
8.30 pm- 9 pm
Mentor Match Happy Hour
This was a unique opportunity to share a drink and chat during our happy hour to make a new connection, with music from DJ Shani.
How do I get involved?
Interested in attending or speaking at future Nighttime Lab events? Email jess@vibe-lab.org