The City of Toronto seeks input from residents to enhance the night economy.
read:
< 1
minutes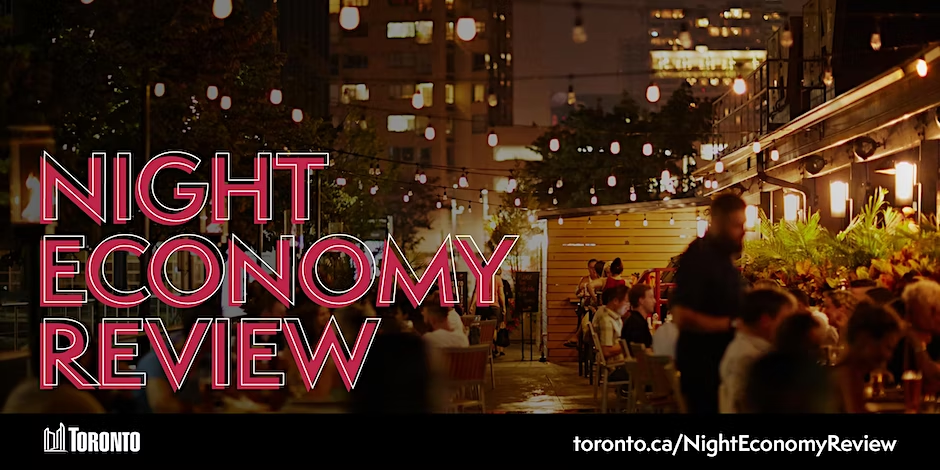 The City of Toronto has announced its intention to explore new strategies for supporting Toronto's night economy. This economy, which encompasses social, cultural, and business activities at night, is vital to the city's vibrancy and diversity. This initiative aims to create a safer, more inclusive, and more vibrant nightlife in Toronto.
The city seeks input from its residents through public consultation sessions to achieve this goal. VibeLab, an independent consulting company specialising in the night economy, will conduct these sessions. They will help inform the city staff's recommendations on the night economy, which are expected to be discussed at City committee meetings in the fall of 2023.
The public consultation sessions are scheduled for April 13th and April 17th. The first session will be conducted virtually, while the latter will be held in person at City Hall. To register for one of these sessions, visit the Eventbrite pages linked below. However, please note that space is limited so attendance will be offered on a first-come, first-serve basis.

Please register for one of the following sessions if you want to attend.
Residents unable to attend the public consultation sessions can still share their ideas by completing the Night Economy Review Survey. The survey is an excellent opportunity to share your perspectives on the night economy and help shape the city's future.
If you have any questions about the consultation sessions or wish to submit feedback via email, please contact nighteconomy@toronto.ca. The City of Toronto looks forward to hearing from its residents and working together to create a vibrant, safe, and inclusive night economy.