Nashville Independent Venues Study Begins to Protect The City's Cultural Infrastructure
read:
2
minutes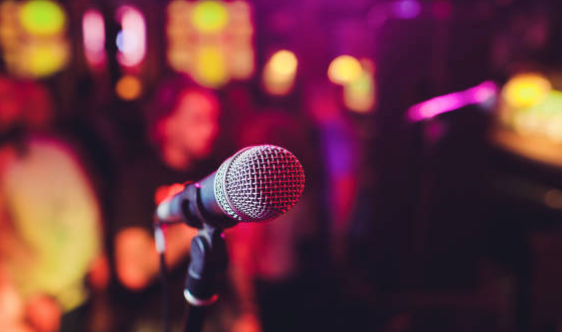 The Nashville Independent Venues Study (NIVS) has begun its official listening sessions with independent music venue owners and Nashville's "Night Mayor" in February 2023. The project is led by PennPraxis in collaboration with VibeLab and Culture Shift Team and is under Metro Nashville's Planning Department. The aim of the study is to conduct quantitative and qualitative research about Nashville's independent music venues, land use policies, economic geography, music history, and culture to develop potential policies and ideas for action to be presented in early 2024.
The kick-off meetings with key influencers in the Nashville music and nightlife scenes gave the project team a deeper understanding of independent music venues' role in Nashville's ecosystem. Through conducting independent venue site visits, the project team gained greater insight into the unique challenges these venues face amidst growing pressures from the city's rapid growth and expansion, neighbourhood change, rising costs, and the COVID-19 pandemic.
The Nashville music industry has been raising concerns over the closures of long-established independent venues, with community music staples like Exit/In and Mercy Lounge recently shutting down. Independent venue closures not only change the landscape of Nashville but also deprive independent artists of opportunities to perform and grow in their careers, disproportionately impacting small business owners, marginalized communities, and communities of color. Local residents continue to voice the importance of protecting the art, history, and culture that keeps Nashville known as the world's "Music City", placing concern and attention on independent venues. Understanding the challenges that risk closures for independent venues will help the Nashville Independent Venues Study identify specific steps that can be taken to protect independent venues in the long term as part of Nashville's cultural infrastructure.
In May and June of 2023, the Nashville Independent Venues Study will conduct small-group discussions, focus groups, and interviews with members of Nashville's music and cultural industries, event programmers, real estate developers, musicians, journalists, and other stakeholders. The project arose from a resolution (RS2021-927) adopted by the Nashville Metro Council in May 2021, which was then developed into a request for proposals issued by Nashville Metro (RFQ 269260: Study – Sustaining Nashville's Independent Music Venues).
PennPraxis is the applied research, professional practice, and community engagement arm of the University of Pennsylvania's Weitzman School of Design. VibeLab is a purpose-driven consultancy supporting cities worldwide in the nighttime, nightlife, and cultural industries. Culture Shift Team, based in Nashville, is a multicultural marketing advertising and DEIAB (Diversity, Equity, Inclusion, Access, and Belonging) implementation, education, and consulting agency.
For more information about the Nashville Independent Venues Study and to join the mailing list to stay informed, visit here.