VibeLab is looking for interns!
read:
2
minutes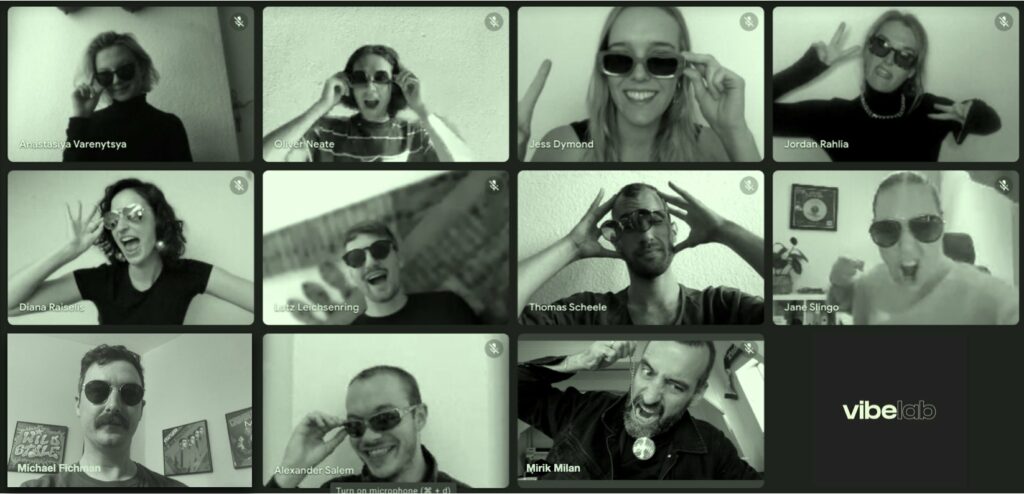 Join the team at VibeLab, a leading, purpose-driven consultancy agency in all things at night.

Founded in 2018 by Amsterdam's former Night Mayor Mirik Milan, and Berlin Club Commission's spokesperson Lutz Leichsenring, VibeLab is based between Amsterdam, Berlin and Sydney. Our expertise and international network of over 3,000 Creative and Cultural Industry professionals, scientists, and public officials in more than 100 cities on 6 continents help all those seeking out new paths to improve creative ecosystems. VibeLab is fast-acting, trendspotting and strategising with all parties involved in creative communities, private and public sectors. By facilitating the exchange of ideas and providing tried and tested tools, formats and best practices, we amplify subcultures.
VibeLab currently holds offices in Amsterdam/The Netherlands, Berlin/Germany and Sydney/Australia and closely collaborates with PennPraxis in Philadelphia/USA. PennPraxis is the applied research, professional practice, and community engagement arm of the University of Pennsylvania's Weitzman School of Design.
We are an ethical and honest company that is wholly committed to its clients and employees. We are proud to be an inclusive workplace for all and are committed to equal opportunity in employment which focuses on all of our employees reaching their full potential. We offer an exciting work environment that brings people together. We encourage an entrepreneurial and innovative spirit. We make use of the latest digital technologies so our team is well-connected and can work professionally from all over the world.
We are looking for self-starters, who accept challenges and create solutions for these positions:
– Project Management Intern
– Nighttime Research Intern
– Communication and PR Intern
We are looking for three energetic, motivated and diligent Interns with exceptional writing and communication skills to work alongside our project management team, research team and communications manager on international projects. We offer the opportunity to assist in research or coordination/management of a varied portfolio of projects in a dynamic nighttime economy and culture environment in Berlin, Amsterdam or working remotely from another city.
What we offer:
3-6 months internships period (starting October or November 2022)
Monthly stipend/allowance
Locations in the CET time zone, preferably in Berlin or Amsterdam
Performance evaluation
Opportunity to rapidly learn and acquire skills in high demand in the world of nighttime consultancy
Exceptionally good interns might be offered the opportunity to travel and gain more experience
Access to a global knowledge base and network
Exposure to a multicultural environment
Email lutz@vibe-lab.org