What was the impact of COVID-19 on our cities' night-time economy?
read:
< 1
minute
The Cities Network at the Inter-American Development Bank is hosting a free webinar on 24-hour cities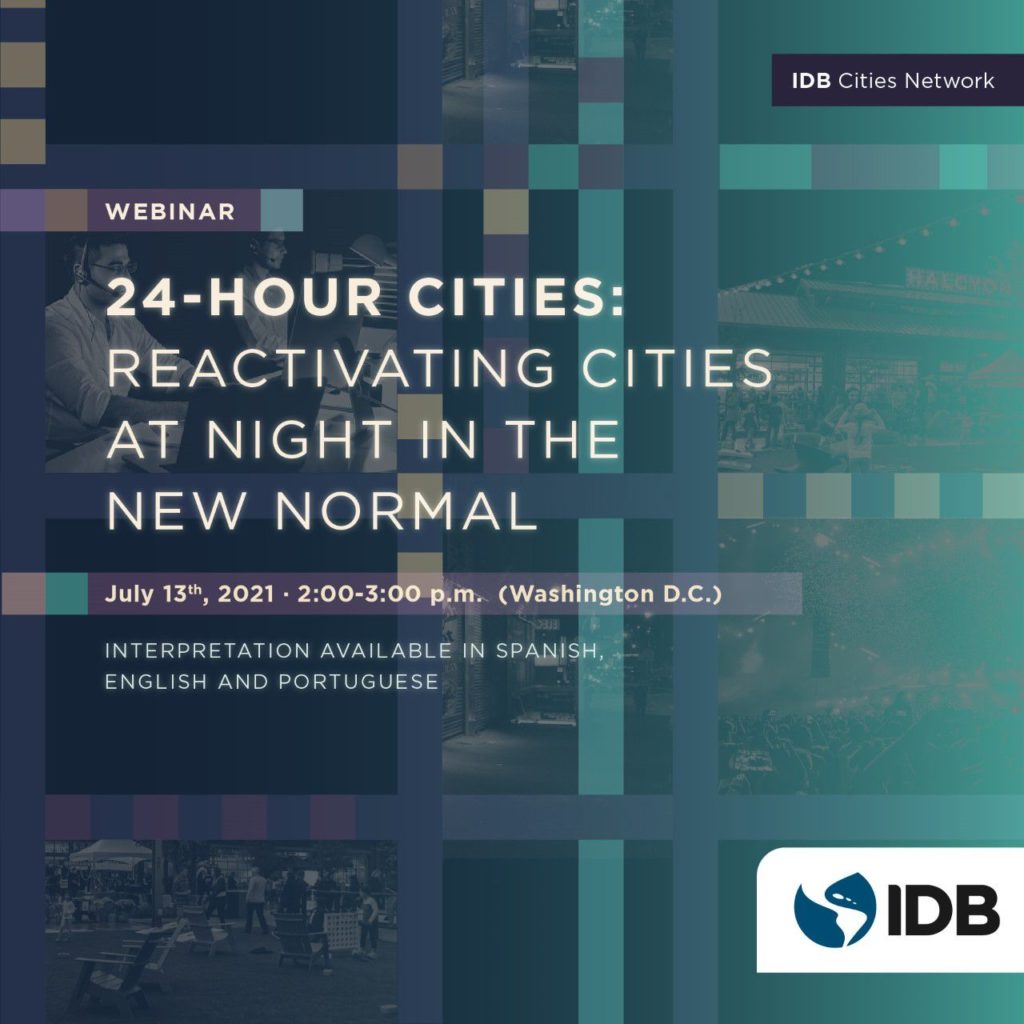 Before the pandemic, the night-time economy was a growing sector around the world. The so-called "night-time economy" refers to productive activities that take place between 6pm and 6am. This not only involves leisure and entertainment, but also call centres, health and emergency services, airports, logistics and night-time distribution of goods, among others.

Inspired by Amsterdam, by 2020 more than 40 cities had designated "night mayors" to manage their night-time economy or embarked in innovative projects to take advantage of the 24-hour cycle in a sustainable and inclusive way. Unfortunately, curfews and other social distancing measures led to massive nightlife business closures, reduced public transportation hours and thousands of jobs have been lost.

Join the fourth webinar of the Economic Reactivation series organised by the IDB Cities Network in which experts and night mayors from cities such as Amsterdam and New York will share experiences and lessons learned on how to safely reactivate cities' 24-hour activity in the new normal. 
"Nighttime creative industries such as music, hospitality and tourism are big assets to corporate sustainable development because they empower communities though capacity building and the creation of jobs"

Mirik Milan, Former Night Mayor of Amsterdam, co-founder of VibeLab

REGISTER NOW!
Tuesday, July 13th, via video Zoom conference.
20:00 (Central European Summer Time)
14:00 pm (Washington D.C.)

The webinar will be in Spanish, with simultaneous interpretation in English and Portuguese.