Right-wing radicals attempted to raid Kiev nightclubs
read:
2
minutes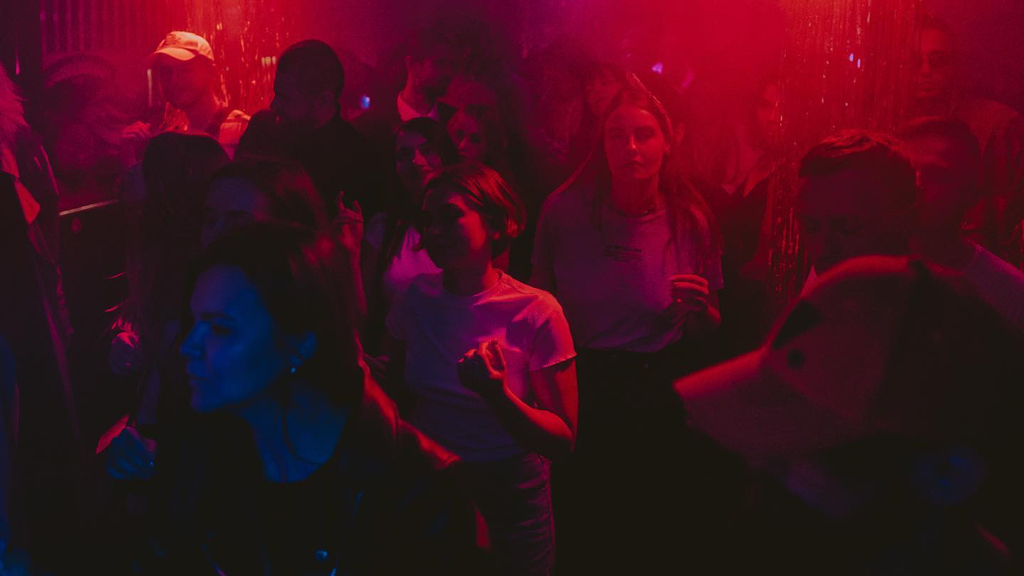 On Saturday the 6th November far-right nationalists staged what they referred to as a "crusade" against clubs.
The raid was organised by the right-wing radical organisation Catharsis, who announced the action for the march in the nightlife district of Podil on their telegram channel. As expected the march escalated into a raid "against drug addicts" on the clubs Closer, HVLV and ∄. 
The Catharsis telegram channel published a video showing firecrackers exploding in the passage of  HVLV's yard , and the crowd shouting: "Down with the drug den!"
According to Andriy Yankovsky, co-owner of the bar, the crowd was made up largely of children age 14-16. There are suspicions that the raid was funded or paid for by the far right party.
The protestors tried to break through the closed gate, and threw bags of flour, eggs and firecrackers into the courtyard. The co-owner of the bar, Andriy Yankovsky, said that activists tried to break down the door to a bar in the basement, so the team and guests had to be locked inside.
After this,  the participants of the raid moved to the Closer club, which was still closed as it was still before 8pm.  Here activists also threw some firecrackers and went to club ∄ on Kirillovskaya, 41 which was also not yet open.
At HVLV, over 20 statements were made to the police, who arrived only once the protestors had left the establishment and another 50 statements were filed when the protestors came back again for another round.
"In general, it's very scary to work, when at any moment you can be flooded with a bunch of completely inadequate guys who throw incomprehensible objects and smoke bombs, break the door to the institution and do not give us the opportunity to work. This combined with zero back up, support or protection from the police despite dozens of complaints that were filed. Complete inaction, indifference and unwillingness to even react in any way, " said Katya Voychuk , HVLV's communications manager . 
In a statement ahead of the attacks, Vilnius Nightlife Alliance shared solidarity and support for their Eastern European counterparts in a facebook post stating:

"We utterly condemn the violent threats and slander against dance music communities in Kyiv. This is simply terrorism. We call on the police to protect freedom of expression, not freedom of Neonazism. We stand in solidarity with venues HVLV, Closer and ∄. "
That was then echoed by Lithuanian member of parliament Matas Maldeikis highlighting the impact and importance that politics can play in the nighttime communities.
For more information on nighttime governance and nighttime offices to support venues and creatives spaces check out our Chapter 5 of the Global Nighttime Recovery Plan
Original news source is from Kiev music outlet slukh media
Read more about the other events that have taken place in Podil that have affected Kyiv's cultural environment, here