Why your city needs a nighttime economy recovery plan
read:
3
minutes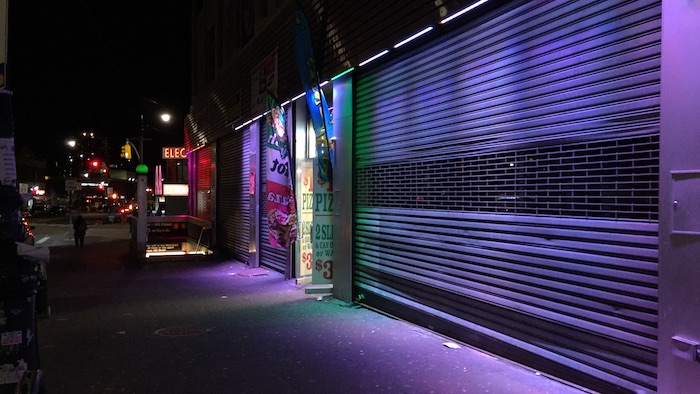 In cities across the world, the night time industry is one of the hardest hit of any economic sectors, and yet many governments are still not addressing its needs – or the needs of millions of its struggling workers.
Without action, countless businesses, jobs and cultural spaces will be lost. And without a strong night time economy, cities stand to lose money, cultural vibrancy and reputation.
The time to plan for recovery is right now.
Some cities are leading the way: Manchester, UK and Sydney, Australia for example, have both recently launched detailed strategies to protect and strengthen their nightlife sectors during and beyond the pandemic.
"Since March, we have all witnessed the devastation of our creative and night time economy sector. In Greater Manchester, we recognise this sector is the heartbeat of our towns and communities. We launched the Recovery Plan, not just to help the sector return back to pre COVID levels, but to also come back stronger, building on our previous successes."

– Sacha Lord – Manchester Night Time Economy Adviser
Read about Manchester's plan here
Read about Sydney's plan here.
No matter where it is on the pandemic timeline, every city needs a targeted and individually tailored strategy to rebuild its night time economy.
But there's no need to start from scratch.
Using the Global Nighttime Recovery Plan
In response to the severe vulnerability of nighttime economies and cultures caused by Covid-19, a global collaboration of some of the foremost minds on nightlife governance and urban planning, spearheaded by nightlife advocacy agency, VibeLab, has created the Global Nighttime Recovery Plan (GNRP).
Having released three of its seven chapters, the GNRP is written to provide all members of the night-time ecosystem the tools and inspiration to aid their cities in planning and executing responsible re-opening.
Its released chapters cover:
1 – Open-air nightlife and Covid-19: Managing outdoor space and sound
2 – The future of dance floors: Building more flexible, open and innovative clubbing experiences.
3 – Innovating for safe and welcoming 24-hour cities
Its forthcoming chapters cover:
4 – Building nocturnal governance: Capacity-building for night
mayors and other nighttime governance institutions
5 – Sustaining our nightlife scenes I: Financial support models for creative industry workers, individuals and vulnerable populations
6 – Sustaining our nightlife scenes II: Financial and other forms of support for independent businesses
7-Learning As We Go: Measuring impact and data-gathering through the process
We can learn from each other. The GNRP has drawn on examples and expertise from all over the world to inform its discussion. Its case studies range from Tokyo to New York, Lagos to Lithuania, Sydney to Berlin and more.
Some of the key insights the GNRP community has learned so far
The instinct to socialise is universal and enduring. In cities where there are no legal options, dangerous illegal alternatives are found.
Open air spaces can be activated to safely increase capacity and revenue, and enliven subdued urban areas.
Outreach is crucial. City authorities need to be close to their populations, communicate clearly, and win the trust of their business communities and to encourage cooperation between all interest groups.
Mediation is proven to be a more effective alternative – or at least important precursor – to enforcement.
The event industry should adopt lean start-up approaches as common practice to build resilience to crisis. Cities can support this through funding, training, and capacity-building.
Club operators already have expertise in health, safety and prevention, and the narrative around this can and should be more positive.
There are huge opportunities to exploit longer and later opening of services to address issues of physical distancing.
Flexing regulations and simplifying licensing applications is essential to allowing nightlife to rebuild
24-hour transport – for essential workers and nightlife participants alike – is key to safer and more vibrant cities
Lighting plays a critical role in placemaking, cultural activation and safety at night
The pandemic has exacerbated the pre-existing fragility of the nightclub industry – venues serving marginalised communities are especially vulnerable.
Measuring and monitoring are fundamental to identify challenges and opportunities, and envision tactics.
This international exchange of information, ideas and resources is intended as a launch point. We invite local governments and nightlife stakeholders to engage in the discussion, then take action within their own communities.
What can you do now?
Analyse local opportunities and challenges via 1:1 consulting sessions with VibeLab, the nightlife consultants behind the GNRP.
VibeLab is founded by Amsterdam's former night mayor Mirik Milan, and Berlin Club Commission spokesperson Lutz Leichsenring, and offers extensive expertise and an international network for those seeking out new paths to make change.
Resources
Contact VibeLab – Jess@vibe-lab.org
Stay up to date with news via VibeLab's nighttime.org blog
These unprecedented times have created an opportunity for those passionate about the night – entrepreneurs, urbanists, politicians, artists, academics, local activists – to challenge its marginalisation, so that both during and beyond recovery, nighttime is better integrated into how we plan, manage and understand cities.
Let's seize the moment.