Vibelab at Stadt Nach Acht 2021
read:
2
minutes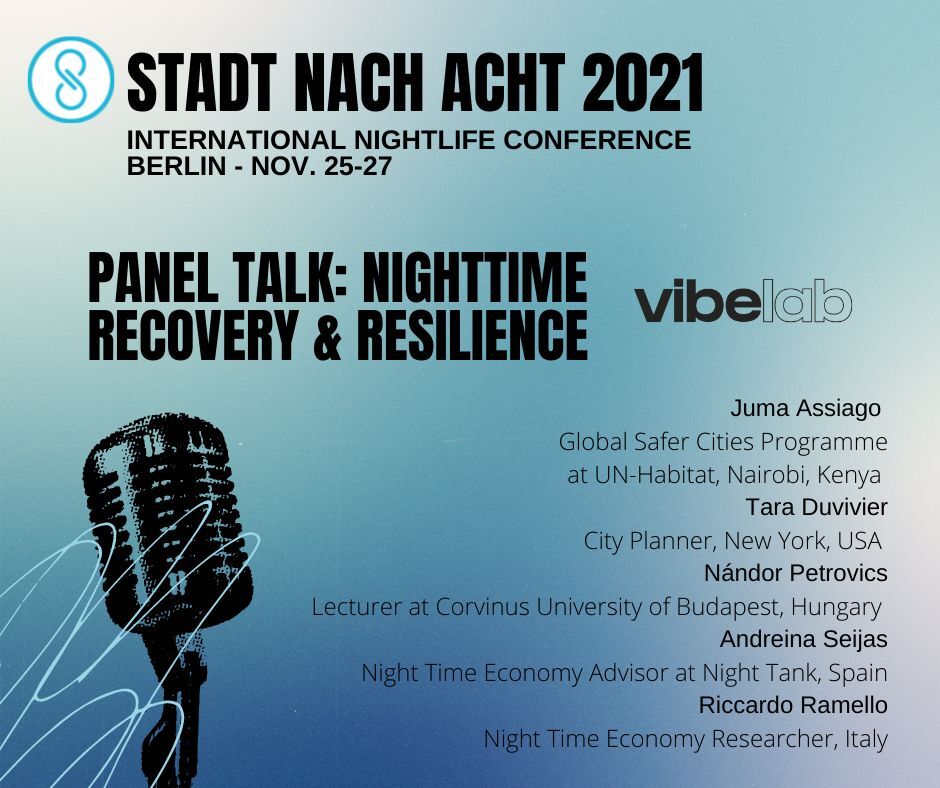 On the 25th of November 2021, Vibelab will be producing a panel talk on Nighttime Recovery and Resilience and a Global Night Ambassadors lab at Stad Nach Acht in Berlin Germany.

About Stadt Nach Acht:

STADT NACH ACHT – the most important international conference on nightlife – presents a concentrated program spanning three days in November in Berlin.

More than 200 experts from over 30 nations combine their knowledge from the fields of culture, urban development, health & safety and economics in over 60 panels and 6 parallel strands at the Berlin conference. Numerous representatives from politics and administration also discuss possible development paths for the nocturnal city of tomorrow with the participants. What challenges do cities and their peripheries face in offering their 24-hour societies, especially at night, lovable and livable, low-conflict and future-oriented conditions?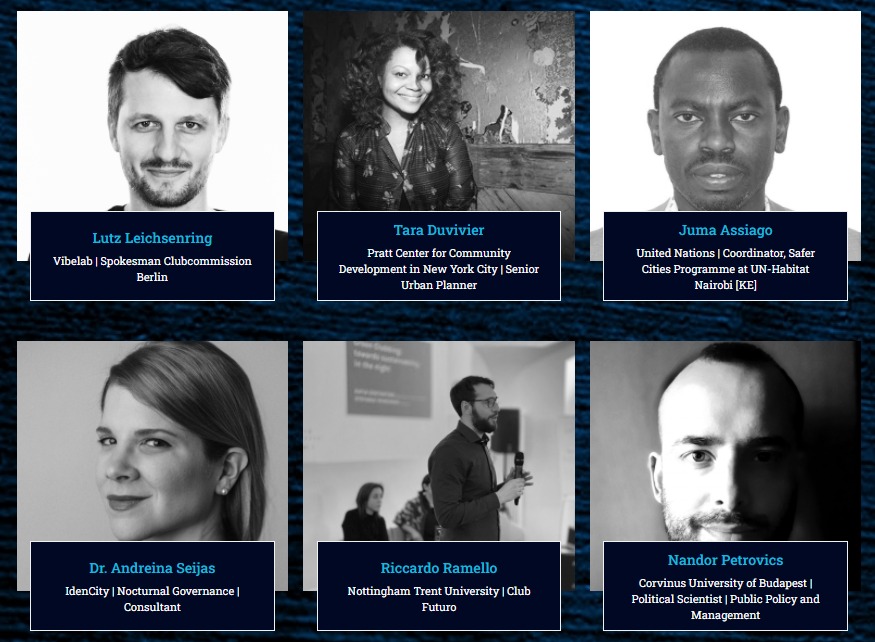 Cultural, community, and economic activity at night is essential to a city's vibrancy and productivity, and supports numerous local and international industries. But the COVID-19 pandemic has thrown night-time economies and cultures into uncertainty around the globe. In many cities, clubs, venues and other gathering spaces will likely be the last to re-open, making night-time cultural economies highly vulnerable.

Global Night Ambassadors Lab
We will also be hosting a global night ambassadors lab session that discusses:
Which type of ambassadors are existing (Alexander Bücheli)
A Night-Culture Manifesto (Lutz Leichsenring)The language of the UN Sustainable Development Goals (SDG) to talk to politicians and decisions makers (Diana Raiselis)

There will be night ambassadors and activists from: Antwerpen, Barcelona, Berlin, Chêne-Bougeries, Eindhoven, Groningen, Innsbruck, Leipzig, Les Acacias, Madrid, Mannheim, Montreal, Munich, Nairobi, Paris, Prague, Sydney, Zurich and more.
The Lab is open to all SN8 Participants, but availability is limited so we ask you to register in advance here
As we begin to shift from lockdown to re-openings, we must re-envision how urban systems can coexist with the ongoing threat of COVID-19 — and those systems must extend into the night. That's what VibeLab will do at this year's edition of our conference together with numerous researchers and urban planners from around the globe.

➡️ Join the discussion by getting your tickets: https://cutt.ly/kEl7Udq