A cross-sector coalition of Bay Area nightlife venue owners, artists, activists, and nonprofit leaders announced yesterday the formation of a support fund for workers in the nightlife industry.
Race Bannon, author and leather community member, of the QNF steering committee, put it: "Queer nightlife is a renowned and integral aspect of San Francisco Bay Area culture. The people who produce and staff local queer nightlife have been financially devastated by the venue closures resulting from the coronavirus crisis. Funds raised by the San Francisco Bay Area Queer Nightlife Fund will help these people stay housed, eat and pay vital bills. The Bay Area is known worldwide as a center for amazing queer nightlife. Let's keep that nightlife alive by lending a helping hand to those who need our help in these trying times."

Read more about the SF Queer Nightlife Fund: https://sfqueernightlifefund.org/about/ (Facebook | Instagram | Twitter)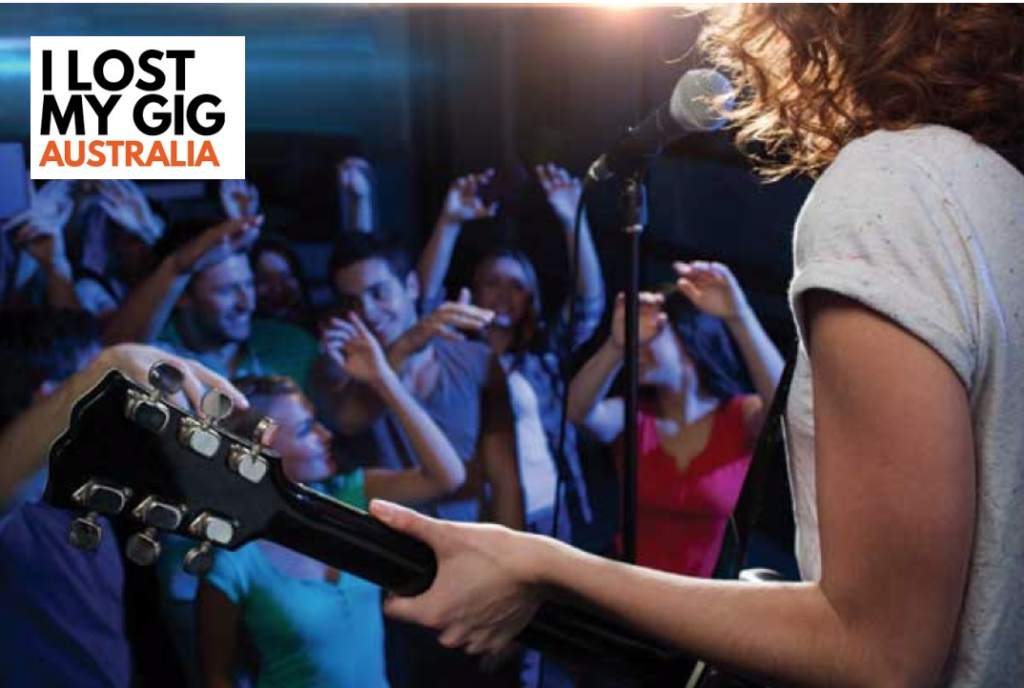 As the saying goes, "You can't manage what you don't measure." Lost work in the freelance and event world can be more difficult to quantify than "9-to-5" work and income—and data is essential in this moment. The nascent ILostMyGig movement aims to address this, putting numbers to the work and income lost to coronavirus event cancellations— enabling policymakers to better respond to the needs of freelance, event, arts, and nightlife communities.

As of March 17, I Lost My Gig Australia tallies 380,000 people impacted by 65,000 cancelled events, totalling $100M in lost income.

As of March 17, in addition to the original ILostMyGig page for Austin, TX, USA, there are ILostMyGig pages for Australia and the USA theatre community.
Similarly, other cities' nighttime commissions are using their own platforms to gather data on clubs' and workers' lost revenue, like New York (MOME), Berlin (Clubcommission, in German, open through 18 Mar), and Vilnius (Vilnius Night Alliance, in Lithuanian).

Other scenes running an ILostMyGig database not listed here? Send it our way: hello@vibe-lab.org .

From lockdown to long-term, cities are asking how we re-envision urban systems to coexist with the ongoing threat of COVID-19. Those new visions must extend into—and through the night.
With the support of our network, VibeLab is developing a global nighttime recovery plan. This plan will utilise case studies to present workable solutions for cities of many sizes, geographical and economic contexts, and multiple models of nighttime governance.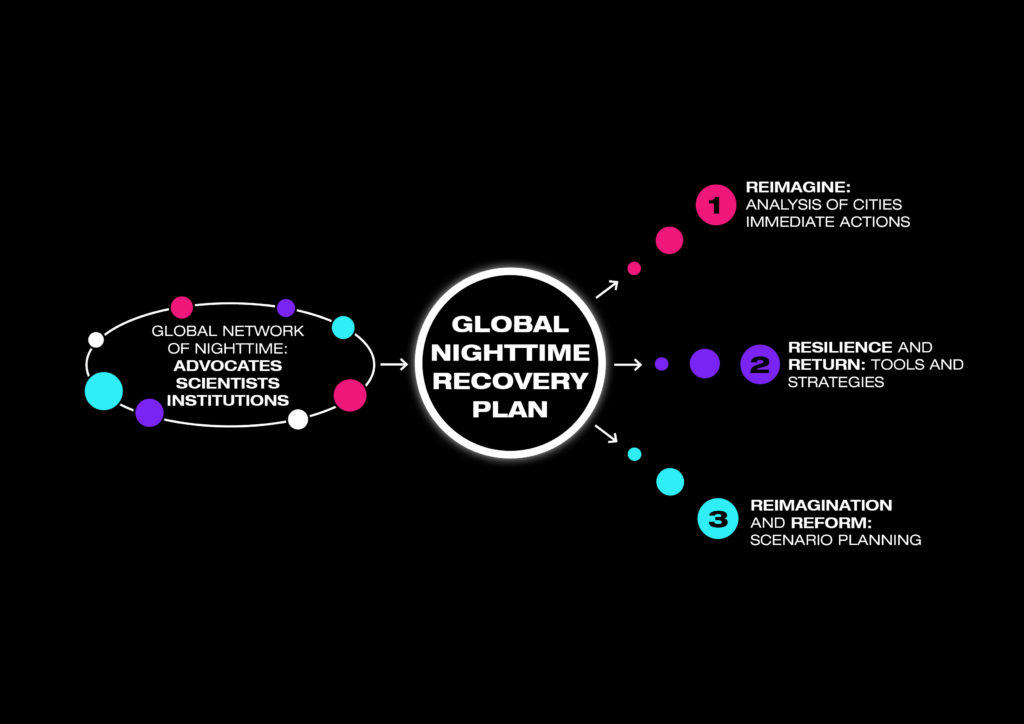 Interested in finding out more?
Please reach out via our interest form which is live until May 15th, or direct questions to hello@vibe-lab.org.
VibeLab is actively seeking:
partner cities to participate in case studies
development support from funding partners
community input
In the coming weeks, VibeLab will host conversations to inform strategy and resources that can be adopted worldwide. For more background and team info head here.
Sign up to the regular Nighttime Newsletter dispatch, with updates on resources, tools and news.
Check the global nighttime advocacy map to see what organisation is working to save nightlife near you.
And stay up to date with global night time industry news below.
VibeLab is currently channeling information to advise and support night mayors, nightlife industry stakeholders and event attendees, in mitigating the negative impacts of the coronavirus crisis on cities' nighttime industries, businesses, and cultural scenes.
We will be mobilising our international network to facilitate communication between stakeholders, working together to find creative solutions to this global challenge.
Our goal is to develop informed strategies that minimise damage to nightlife industries and ensure the survival of smaller grassroots venues and promoters.
Starting immediately, VibeLab will be providing updates for both industry and event attendees on available support, recommended strategies and relevant news.